Mark Walker outside of the Oba Palace in Benin (now Edo state) Nigeria posing with one of two statues that he returned to Nigeria, after having being looted over 117 years ago by his ancestor Captain Herbert Walker during the 1897 Punitive Expedition. This has opened the door to many requests for other stolen works, treasures, artifacts and etc, to be repatriated.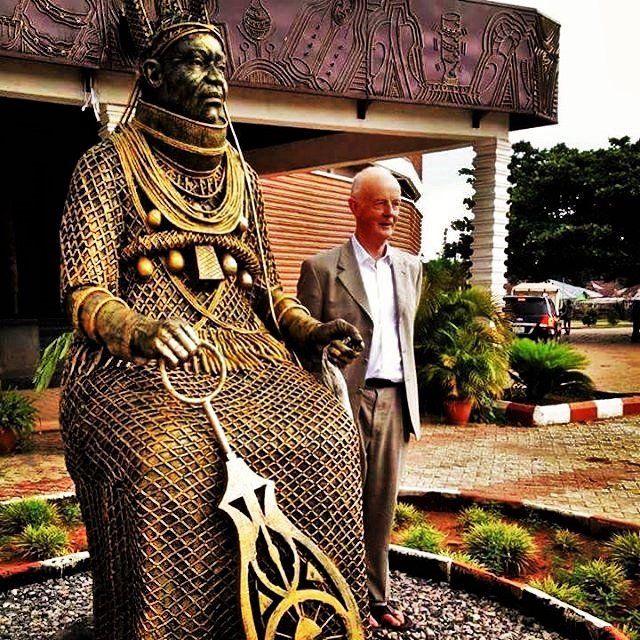 The man who returned his grandfather's looted art – BBC News
Should Africa reclaim its stolen treasures? – BBC News
The art world's shame: why Britain must give its colonial …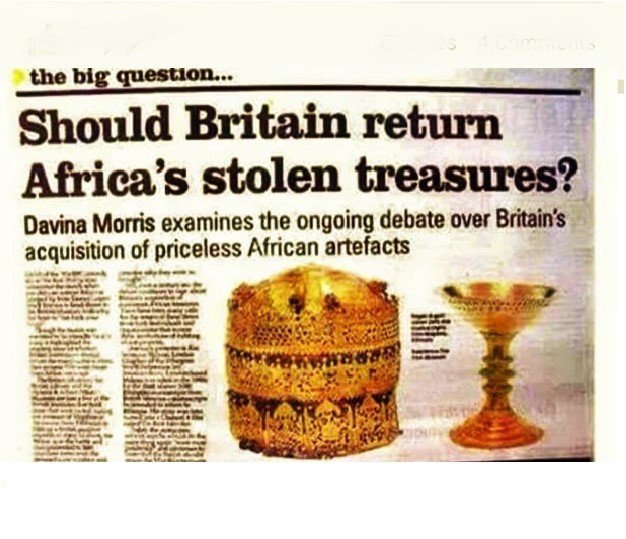 Return the treasures Britain looted, Chinese tell Cameron …
An insight into the pillage of African cultural heritage due to the ruthlessness of European collector and dealers.
British Museum under pressure to give up leading treasures 
Source & Quote by The Pan African:
Many western museums hold treasures that was derived from theft. Those countries make billions of dollars annually simply by holding and exhibiting those treasures whilst giving nothing back to the countries that those treasures come from and those countries that they cannot provide any legal proof of purchase to.