The back story: The Chief of the Bechuanaland Protectorate (now known as Botswana) Seretse Khama & his English wife, Ruth Williams that he married in 1948.
It was a whirlwind romance. Seretse didn't seek consent from his uncle because he knew it would be denied, but Ruth had to ask her father George, who argued that she should not marry a black man.
The engagement offended basically everybody else. Ruth's father disowned her and her employer laid her off, and when Seretse wrote to his uncle, he tried to get the local missionary society to intervene. As they found they couldn't get married by the Church without express permission of the British government, they instead had a civil ceremony at the Kensington Registry Office. Moving back to Bechuanaland proved even more difficult, with uncle Tshekedi saying upon his return:
"if he brings his white wife here, I will fight him to the death"
He had just graduated from Balliol college, Oxford, and was training in Inner Temple to become a lawyer. Ruth, after serving in the Women's Auxiliary Air Force during the Second World War, was working as a clerk in Lloyd's Bank. They met at a Missionary Society Dance in June 1947, and after initially not getting on, they bonded over a shared love of jazz music. After a year of dating, he proposed to her and she said 'yes'.
Sir Seretse Khama | president of Botswana | Britannica.com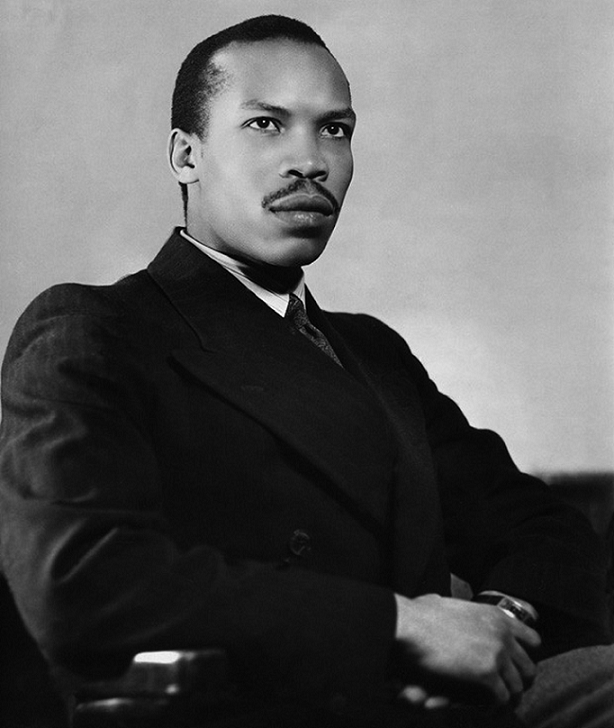 Sir Seretse Goitsebeng Maphiri Khama, KBE (1 July 1921 – 13 July 1980) was the first president of Botswana. Born into one of the more powerful of the royal families of what was then the British Protectorate of Bechuanaland, and educated abroad in neighboring South Africa and in the United Kingdom, he returned home—with a popular but controversial bride—to lead his country's independence movement. He founded the Botswana Democratic Party in 1962 and became Prime Minister in 1965. In 1966, Botswana gained independence and Khama became its first president. During his presidency, the country underwent rapid economic and social progress.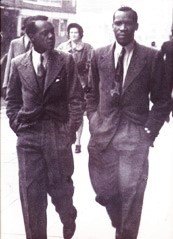 'A United Kingdom' Movie is based on a true story of the controversy behind their interracial marriage. This has Oscar written all over it!
Sources:
moviepilot.com/p/a-united-kindgom-true-story
Invited by the Labour government to London to talk about the future of the tribe, Seretse found out upon his arrival that he had been exiled from his own country. He telegrammed his wife:
"Tribe and myself tricked by British government. Am banned from whole protectorate. Love. Seretse."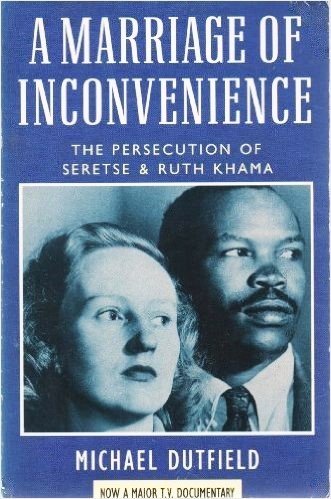 Meanwhile, furious telegrams were being sent between the UK and South African governments, with Pretoria insisting the marriage breached race laws.
The South African prime minister denounced the union as 'nauseating'.
With his young wife now pregnant, Seretse was invited back to London to meet Commonwealth Office ministers while Ruth remained in Bechaunaland. It was a trap.
British officials insisted he give up all claims to the chieftainship.
When he refused, he was told he would be banished from his homeland for five years.
There was an outcry and political supporters formed a committee to take up Seretse's cause.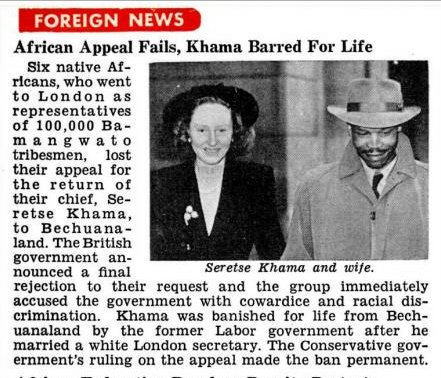 In 1956, leaders of the Bamangwato tribe sent a telegram to the Queen to ask for their chief to be allowed to return home.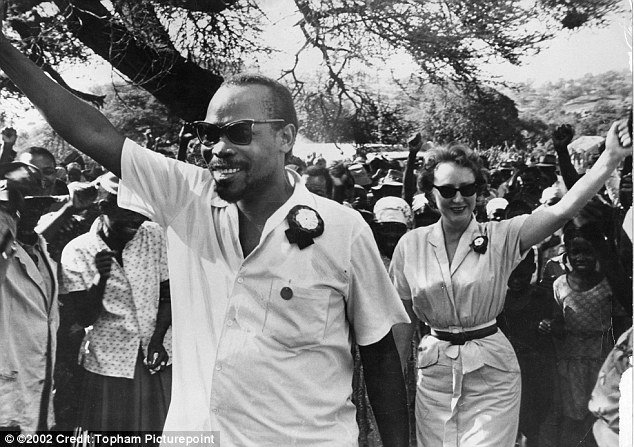 When he did, finally, go back, Seretse gave up all rights to the throne. Instead, he held the country's first democratic elections and was voted president of what became Botswana.
dailymail.co.uk/tvshowbiz/article-3421963/New-film-tell-explosive-tale-late-Botswanan-president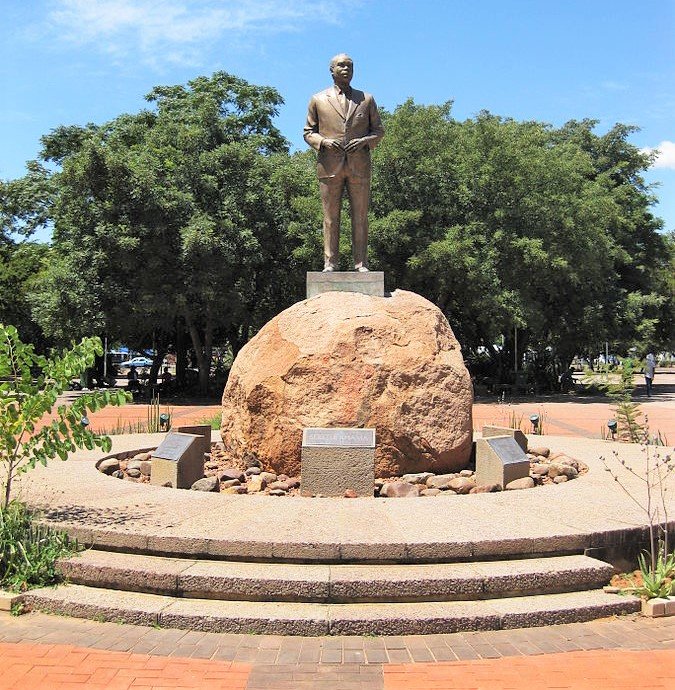 Statue of Khama outside the Botswana Parliament building
No Sound
Sir Seretse Khama On Botswana Currency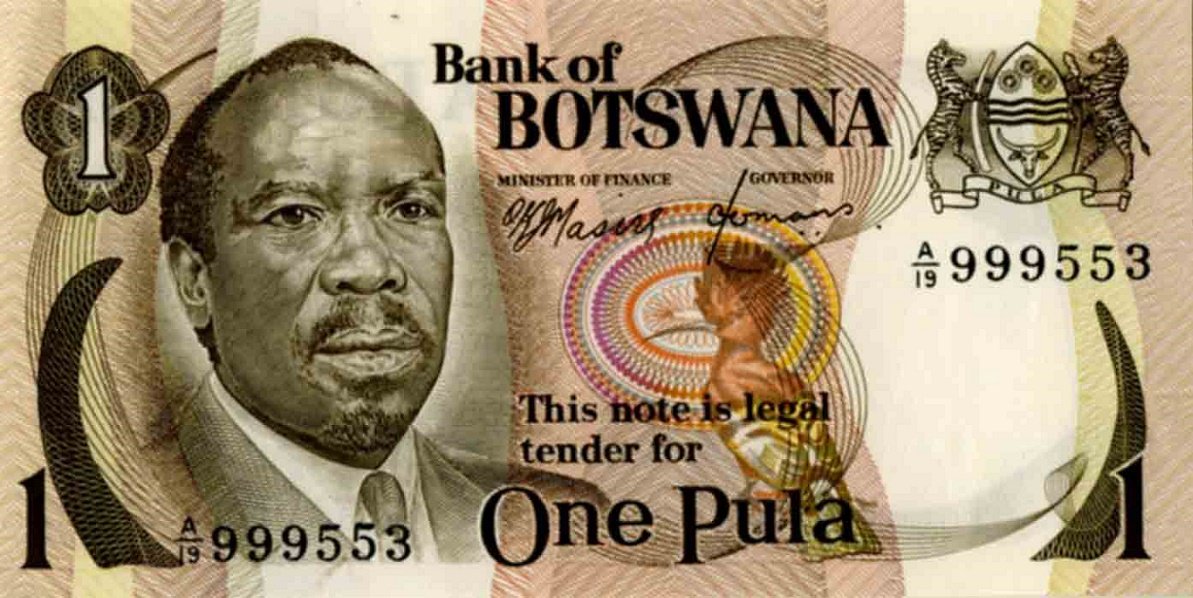 First Lady of Botswana
Ruth Williams Khama, Lady Khama (9 December 1923 – 22 May 2002) was the wife of Botswana's first president Sir Seretse Khama, the Paramount Chief of its Bamangwato tribe. She served as the inaugural First Lady of Botswana from 1966 to 1980.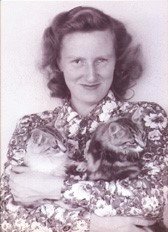 Lady Khama was born Ruth Williams in Meadowcourt Road, Eltham in south London.She was the daughter of George and Dorothy Williams. Her father had served as a captain in the British Army in India, and later worked in the tea trade. She had a sister, Muriel Williams-Sanderson, with whom she remained very close.
She was educated at Eltham Grammar School and then served as a WAAF ambulance driver at various airfields in the south of England during the Second World War. After the war, she worked as a clerk for Cuthbert Heath, a firm of underwriters at Lloyd's of London.
In June 1947, at a dance at Nutford House organised by the London Missionary Society, her sister introduced her to the then Prince Seretse Khama. He was the son of the paramount chief Sekgoma II of the Bamangwato people, and was studying law at Inner Temple in London after a year at Balliol College, Oxford. The couple were both fans of jazz music, particularly The Ink Spots, and quickly fell in love. Their plans to marry caused controversy both with the apartheid government of South Africa and the tribal elders in Bechuanaland.
They returned to Bechuanaland, then a British protectorate, where Seretse's uncle Tshekedi was regent. After receiving popular support in Bechuanaland, Seretse was called to London in 1950 for discussions with British officials, and he was then prevented from returning home. The married couple lived as exiles in England from 1951, living in Croydon.
–alchetron.com/Ruth-Williams-Khama
Popular support and protest continued in Bechuanaland, and the couple were permitted to return in 1956 after the Bamangwato people sent a telegram to Queen Elizabeth II. Seretse renounced his tribal throne, and became a cattle farmer in Serowe.
Seretse founded the nationalist Bechuanaland Democratic Party and won the 1965 general election. As prime minister of Bechuanaland, he pushed for independence, which was granted in 1966. Seretse Khama became the first president of independent Botswana, and he became a Knight Commander of the Most Excellent Order of the British Empire. Lady Khama was an influential, politically active First Lady during her husband's four consecutive terms as president from 1966 to 1980.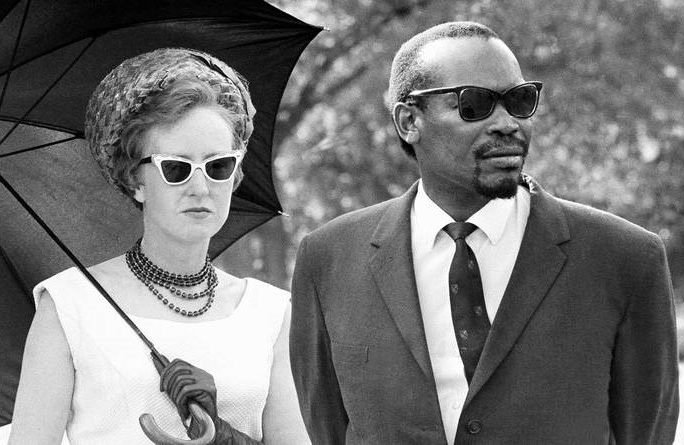 Khama died of throat cancer in Gaborone at the age of 78, survived by her four children. She was buried in Botswana next to her husband.
World map location of Botswana in Africa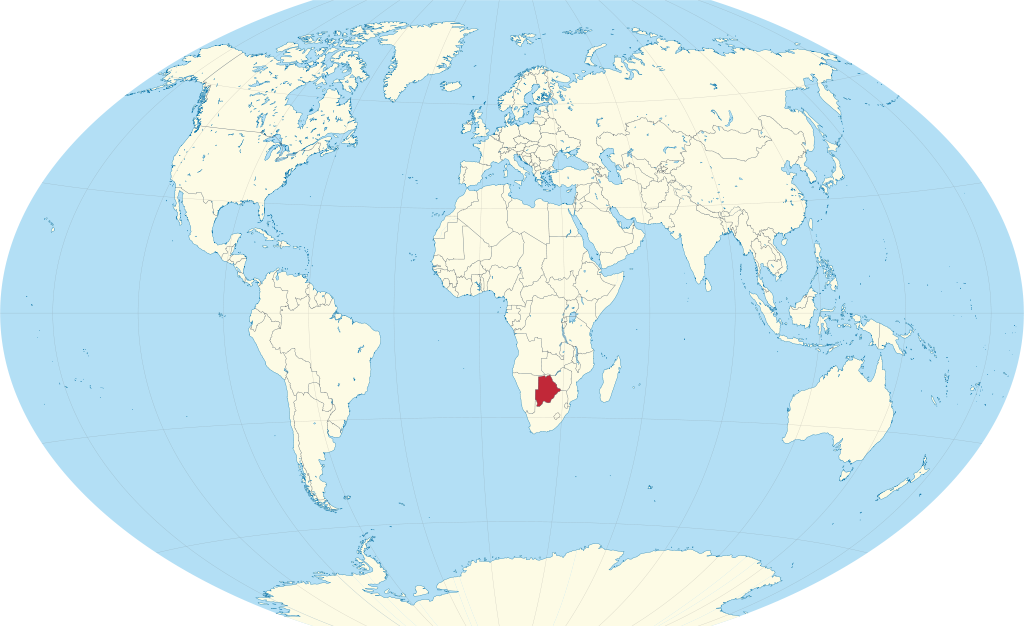 –Wiki
Diamond mining fuels Botswana's economy (they contributed 70 percent to total exports in 2011), making it vulnerable to fluctuations in the global demand for luxury goods. Mineral resources also include copper, nickel, gold, and coal, and accounted for 9 percent of the country's total export earnings in 2011.
Statue of Sir Seretse Khama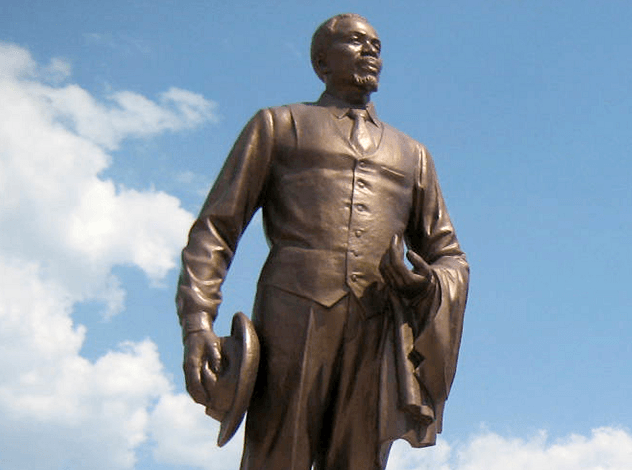 The 50p note has former President Sir Seretse Khama on the front.
President Khama was extremely important in Botswana because he helped lead Botswana's independence movement from England. He was both a Prime Minister of Bechuanaland (Botswana's previous name) and the first President of Botswana.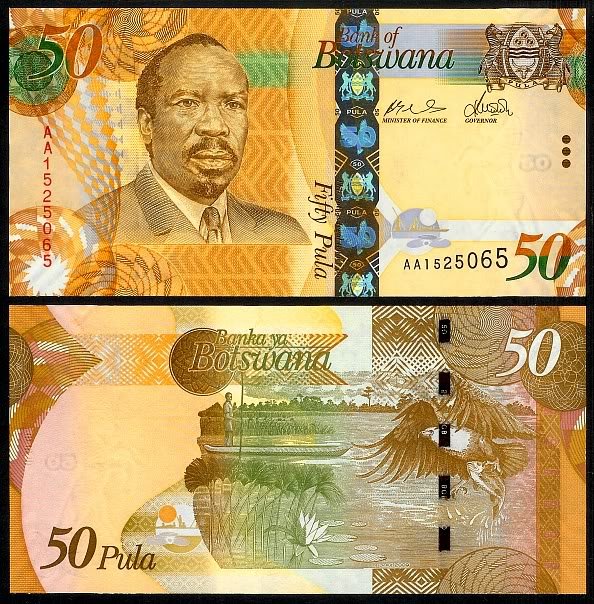 He is the father of President Ian Khama who is on the 10p note. The back of the 50p note is the Okavango Delta. The Okavango is a huge body of water that is fed through rainfall in Angola that travels down. It is full of an amazing variety of wild life, and what is known as "Africa's Big 5" Lion, Elephant, Cape Buffalo, Leopard and Rhino.
Seretse Khama son Ian Khama
Seretse Khama Ian Khama (or Ian a Sêrêtsê; born 27 February 1953) is a Motswana politician who has been the President of Botswana since 2008. After serving as Commander of the Botswana Defence Force, he entered politics and served as Vice-President of Botswana from 1998 to 2008, then succeeded Festus Mogae as President on 1 April 2008. He won a full term in the 2009 election and was re-elected in October 2014.
Ian Khama is an alumnus of Waterford Kamhlaba, a United World College in Mbabane, Swaziland. He is a qualified pilot and attended Royal Military Academy Sandhurst,where the British Army trains its officers.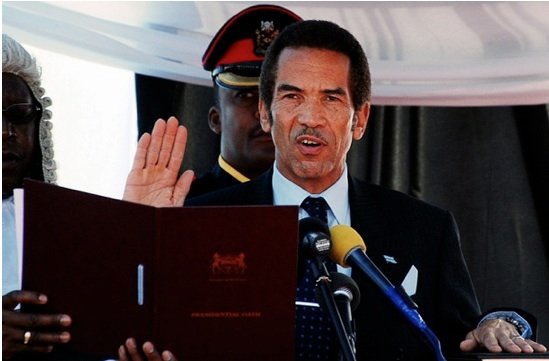 Ian Khama is the first-born son and second child of Sir Seretse Khama (1 July 1921 – 13 July 1980), who was the country's foremost independence leader and President from 1966 to 1980, and Lady Khama. He was born in Chertsey, Surrey during the period in which his father was exiled to the United Kingdom due to the opposition by the colonial government and the emergent apartheid regime in South Africa to his marriage to a white woman.
He is also the grandson of Sekgoma II (1869–1925), who was the paramount chief of the Bamangwato people, and the great-grandson of Khama III (1837–1923), their king; and the great-great grandson of Kgosikgolo Sekgoma I, the Chief of the Bamangwato people (1815–1885). The name "Seretse" means "the clay that binds together," and was given to his father to celebrate the recent reconciliation of his father and grandfather; this reconciliation assured Seretse's Khama's own ascension to the throne with his aged father's death in 1925. Seretse Khama Ian Khama is named after his father to continue this historical legacy. He is also known simply as Ian Khama to differentiate between himself and his father. Tshekedi Khama II, Ian Khama's brother, was named after their great uncle, Tshekedi Khama who was the regent and guardian for Kgosi Seretse Khama, the first President of Botswana.
Gaborone Capital city of Botswana
Many languages are spoken there, Setswana (Tswana) being the main language. English, iKalanga, and the native language of the Kgalagadi, are also spoken.
The city is the government capital as well as the economic capital; the city is headquarters to numerous companies and the Botswana Stock Exchange.
Thanks for sharing!