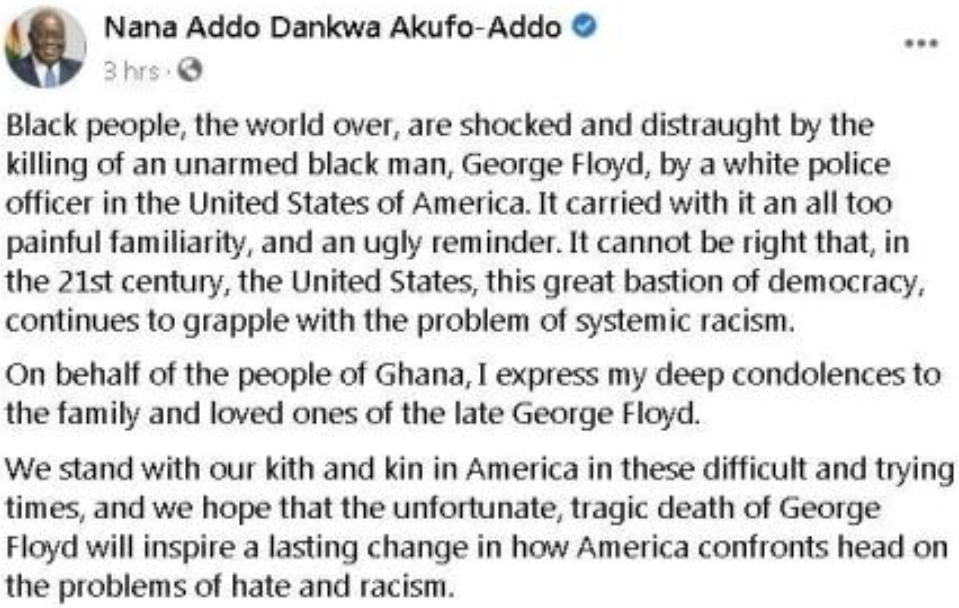 Ghanaian President Nana Addo Dankwa Akufo-Addo, and former presidents Jerry John Rawlings and John Dramani Mahama have condemned the act. The minister for Tourism Arts and Culture Barbara Oteng-Gyasi said the situation in the United States was so serious that it was not limited to only African Americans, but also visiting Africans.
Formerly known as the Gold Coast, Ghana gained independence from Britain in 1957, becoming the first sub-Saharan nation to break free from colonial rule.
Gold, cocoa, and more recently oil form the cornerstone of Ghana's economy and have helped fuel an economic boom.
Source:
news.cgtn.com/news/2020-06-02/Ghanaian-president-seeks-justice-for-George-Floyd