History of the depiction
The Magi are popularly referred to as wise men and kings.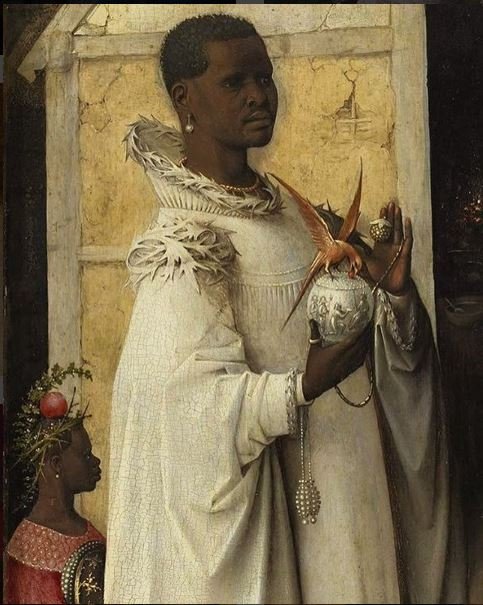 –The art of Hieronymus Bosch, Adoration of the Magi,
c. 1485-1500, Oil on panel
Occasionally from the 12th century, and very often in Northern Europe from the 15th, the Magi are also made to represent the three known parts of the world: Balthasar is very commonly cast as a young African or Moor, and old Caspar is given Oriental features or, more often, dress. Melchior represents Europe and middle age. From the 14th century onwards, large retinues are often shown, the gifts are contained in spectacular pieces of goldsmith work, and the Magi's clothes are given increasing attention.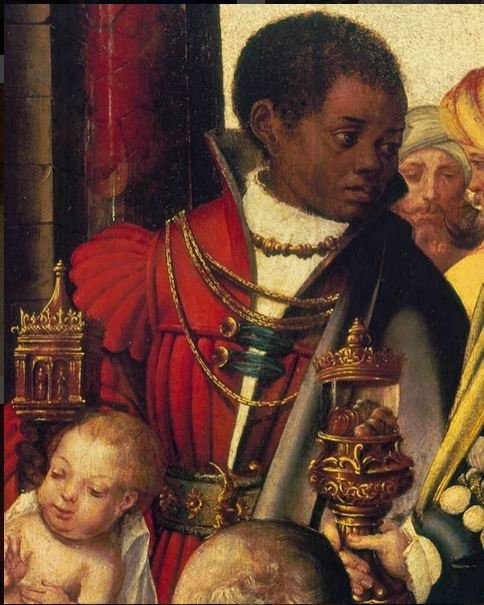 –The art of Anonymous artist (Netherlandish)
The Adoration of the Magi (detail)
Netherlands/Belgium (c. 1520)
Gemäldegalerie, Berlin
By the 15th century, the Adoration of the Magi is often a bravura piece in which the artist can display their handling of complex, crowded scenes involving horses and camels, but also their rendering of varied textures: the silk, fur, jewels and gold of the Kings set against the wood of the stable, the straw of Jesus's manger and the rough clothing of Joseph and the shepherds.
–The art of Jan Gossaert
The Adoration of the Kings
1510-15
Oil on oak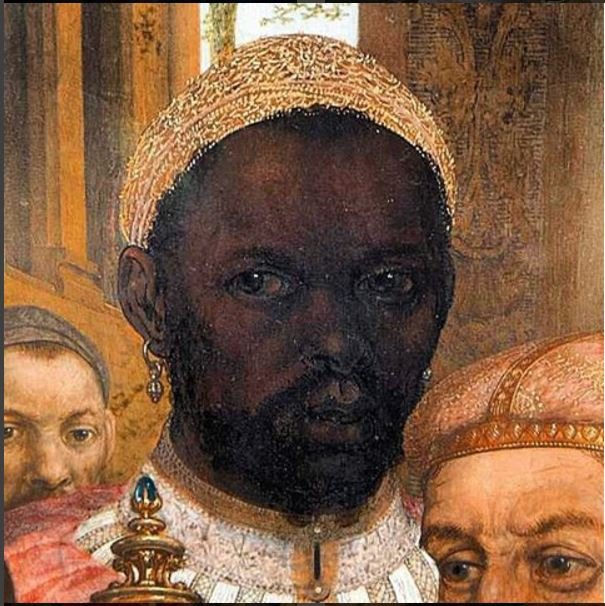 –Anonymous artist (Netherlandish)
The Adoration of the Magi (detail)
Netherlands/Belgium (c. 1520)
Gemäldegalerie, Berlin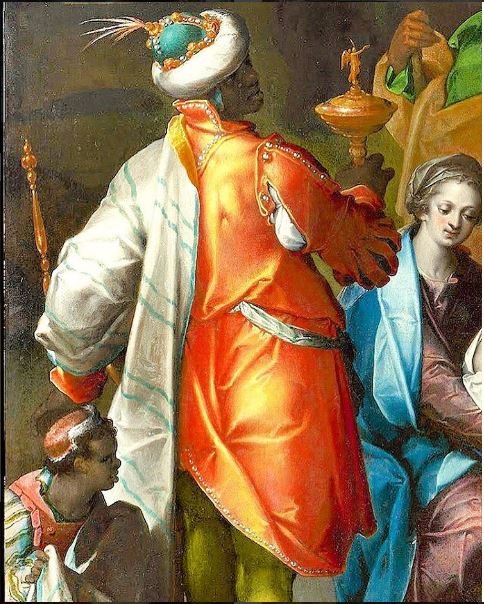 –The art of Bartholomeus Spranger
Adoration of the Kings
Antwerp(c. 1570s)
oil on canvas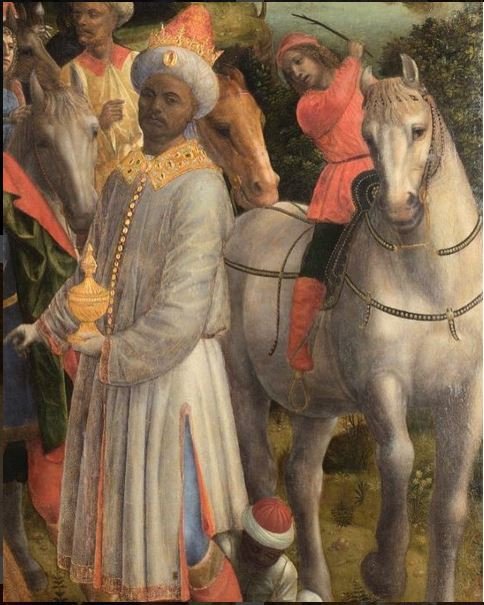 –The art of Vincenzo Foppa
Adoration of the Magi
Italy (c. 1490-1510)
oil on canvas
–The art of Nicolas Poussin,
The Adoration of the Magi 1663 -detail -oil on canvas.
France
–The Legacy Brothers