Vixen (Mari Jiwe McCabe) is a black comic book character created by Gerry Conway and Bob Oksner. Who moved to America, where she established an identity as Mari McCabe and got a job as a model in New York City. She used her newfound wealth to travel the world. On a trip back to Africa, she came across her uncle and took back the Tantu Totem, using its power to become the costumed superhero Vixen. She first appeared in Action Comics #521 (July 1981), published by DC Comics. Vixen appeared in the video game DC Universe Online.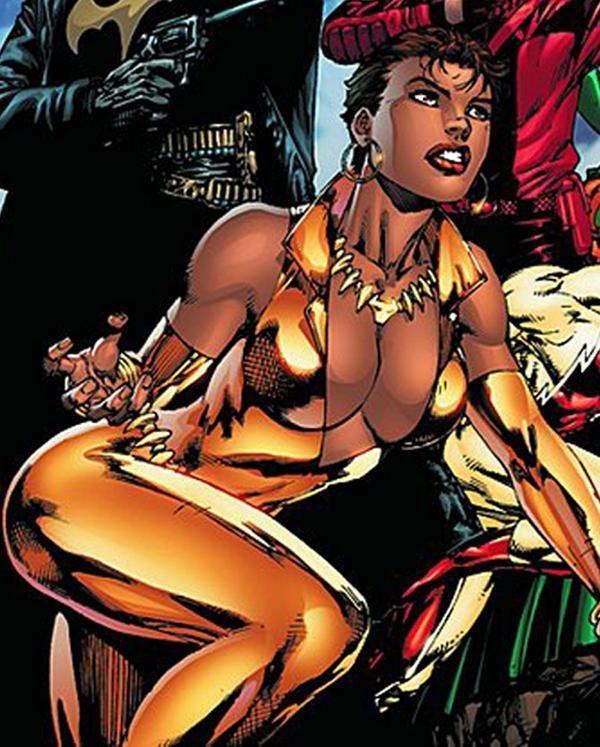 source: www.comicvine.com
Vixen was intended to be the first African female DC superhero to star in her own series, . She, along with Black Lightning (the first black male to star in his own title), were both re-added to the JLA roster when Brad Meltzer took the helm of the series.but the first issue of her series was canceled in the DC Implosion in 1978, never to be released. The story was subsequently printed in Cancelled Comic Cavalcade.
In January 2015, The CW announced that an animated web-series origin story centered on Vixen would be debuting on CW Seed in autumn 2015. It set in the same universe of sibling CW series Arrow and The Flash. The character is expected to make live-action appearance on The Flash and/or Arrow as well. The 6-part series is set in Detroit, Michigan; and if successful could lead to a live-action adaptation. Mari McCabe / Vixen was voiced by Megalyn Echikunwoke, while Grant Gustin and Stephen Amell reprised their roles as the voices of Barry Allen / Flash and Oliver Queen / Arrow, respectively.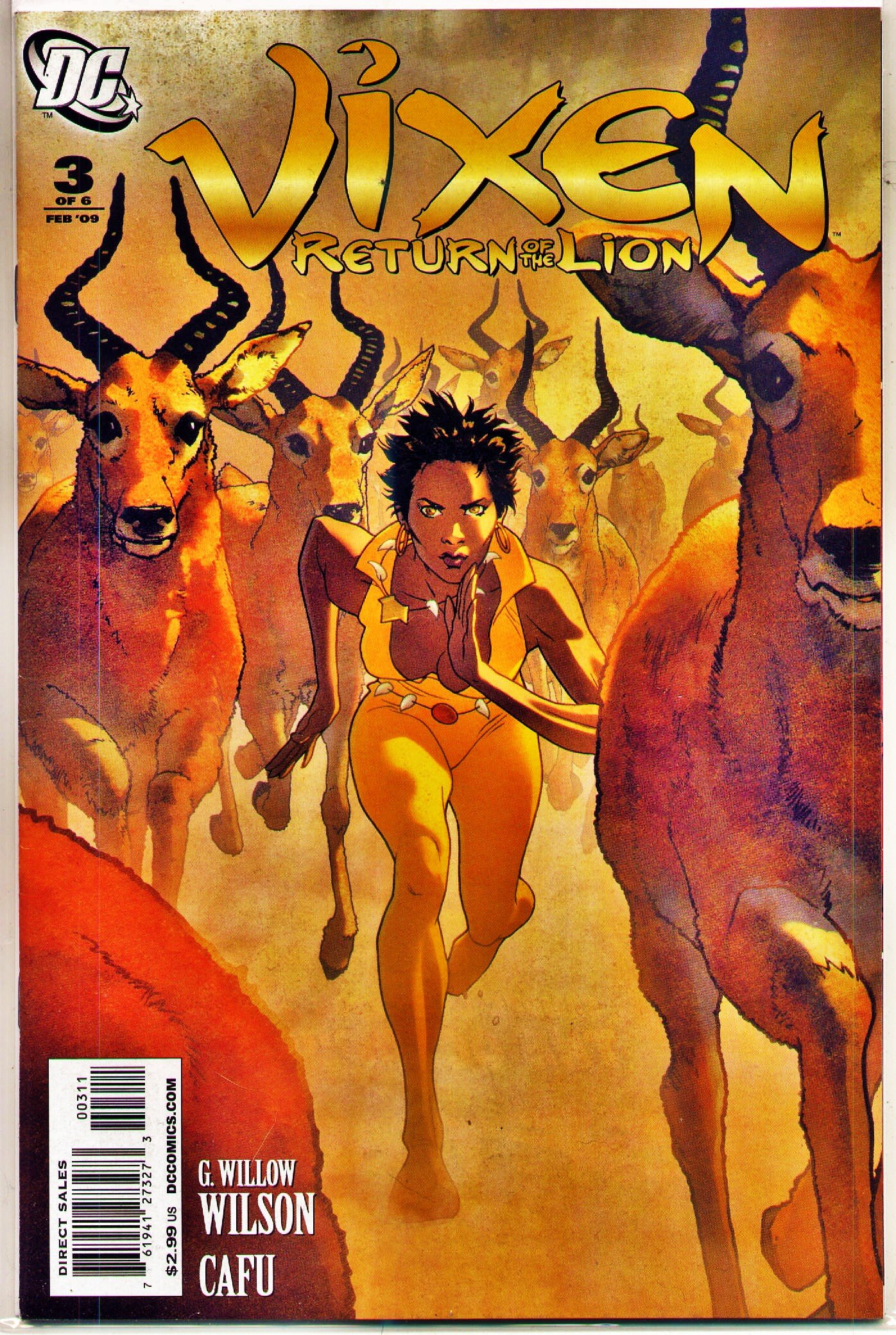 source: www.rumblespoon.com
Since her debut in Action Comics, she has primarily appeared in team books, most notably various incarnations of the Justice League and Suicide Squad.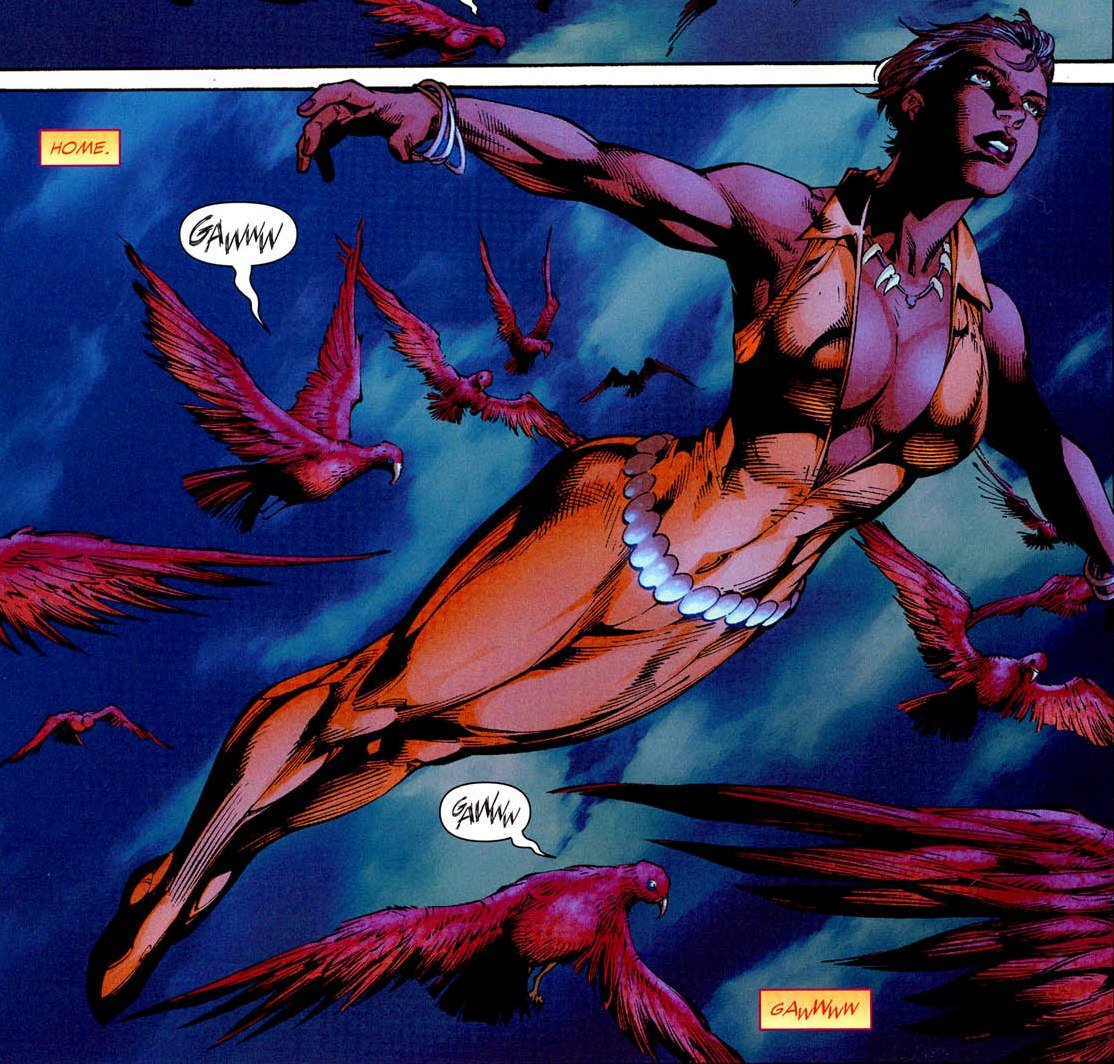 source: blogs.indiewire.com
In October 2008, G. Willow Wilson began the new five-issue limited series, Vixen: Return of the Lion.
Fictional character biography
In ancient Africa, the warrior Tantu asked Anansi the Spider to create a totem that would give the wearer all of the powers of the animal kingdom, only if they would use the power to protect the innocent. Tantu used the totem to become Africa's first legendary hero. The totem was later passed down to Tantu's descendants until it reached the McCabes.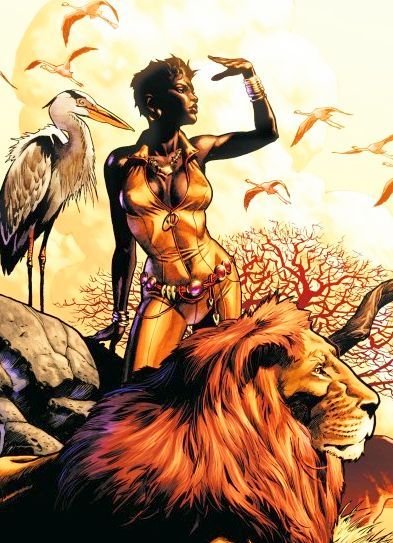 Growing up in a small African village in the fictional nation of Zambesi, M'Changa province, Mari Jiwe McCabe heard the legend of the "Tantu Totem" from her mother. Sometime later, Mari's mother was killed by poachers and she was raised by her father Reverend Richard Jiwe, the village priest. Reverend Jiwe himself was killed by his half-brother (Mari's uncle) General Maksai. Maksai wanted the Tantu Totem, which Jiwe had possessed.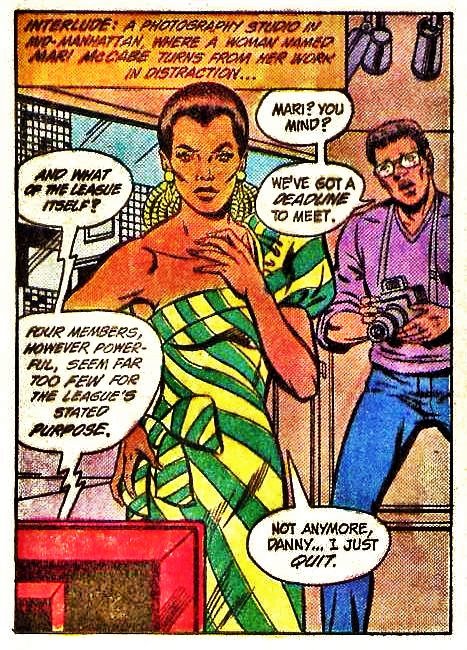 Vixen returned to modeling, but a Caribbean photo session turned violent; Mari's colleagues were killed by drug smugglers. She appealed to the government, who turned the matter over to the Suicide Squad.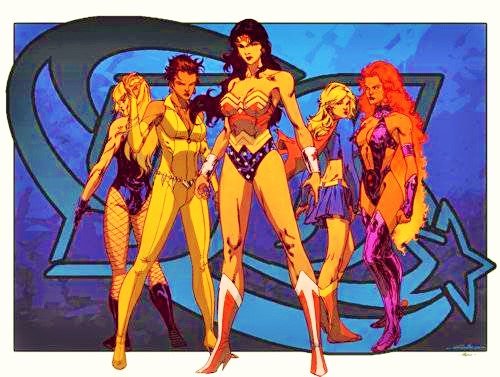 source: www.comicvine.com
She went undercover to capture the drug kingpin Cujo, who had been revealed by footage shot during the photo shoot. Along with Captain Boomerang and Black Orchid, she destroyed the operation, but not before she lost control and killed the criminal kingpin. Revolted by what she had become, she agreed to work with the Squad until her animal instincts can be curbed.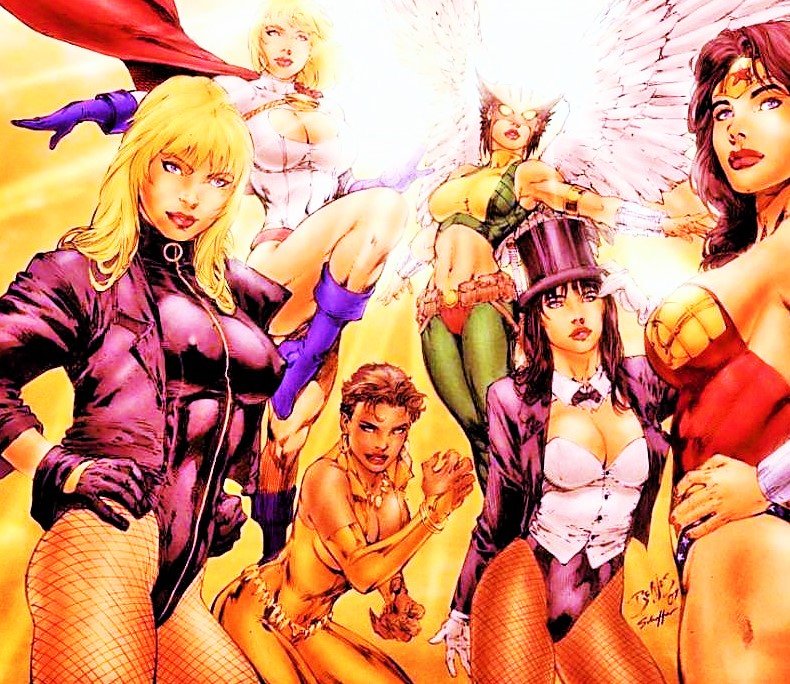 source: 99funtastic.blogspot.com
She worked with the Squad for some time, again seeing more teammates and friends killed. When it is disbanded for a year, Mari returned to modeling and even launched a successful line of clothing. Her failed romance with Ben Turner (the Bronze Tiger) made Vixen decline an offer to rejoin the Squad. She realized that Turner needs mental support, and she reluctantly returned. She ultimately gave up on a future with the Tiger, sensing that he would never admit to needing help, and left the team.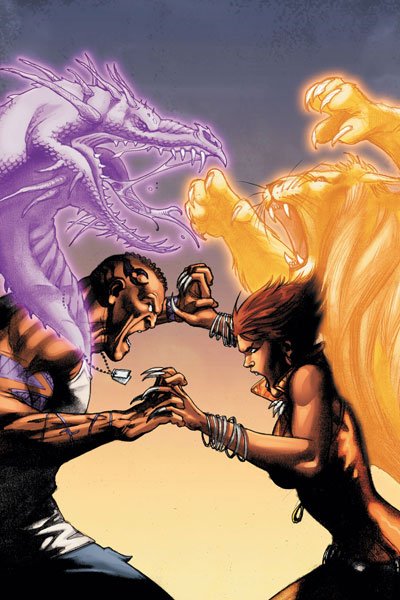 source: dc.wikia.com
During the Identity Crisis she was at the side of Firestorm while battling the Shadow Thief, and Firestorm was impaled by the Shining Knight's sword, which the Shadow Thief had stolen. The magical sword ruptured the nuclear man's containment field, resulting in Firestorm's body exploding. For killing Firestorm, the Shadow Thief was prosecuted by Kate Spencer (a.k.a. Manhunter IX), and Vixen testified during the trial.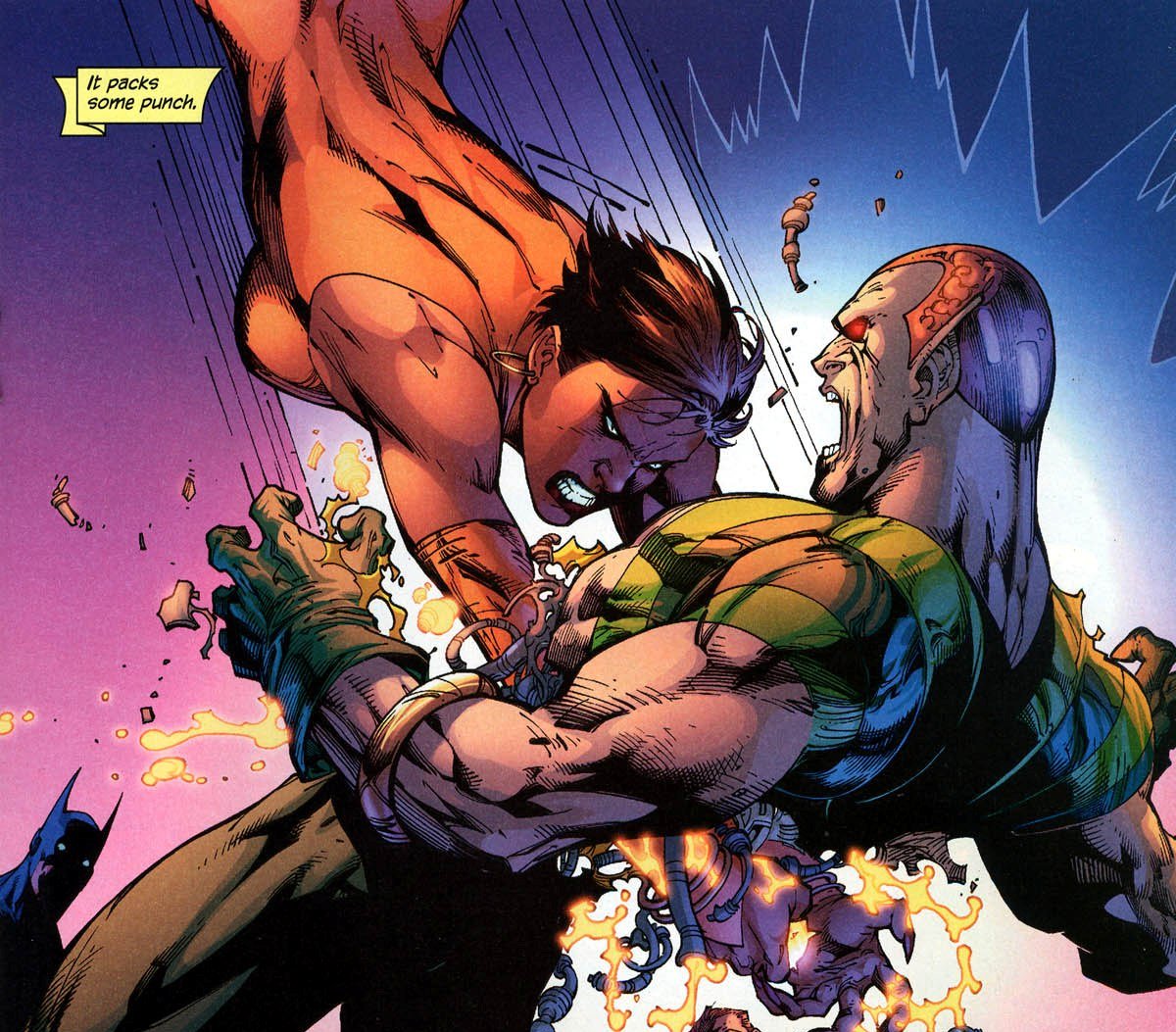 source: www.comicvine.com
Powers:
Animal Mimicry: Mari has the power to mimic the abilities of any animal she knows of, the ability apparently gives her intuitive understanding of the animals and what abilities they have that may be useful in the situation.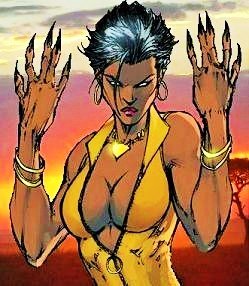 source:comicbookrealm.com
Enhanced Claws:
Vixen's claws are particularly sharp and tough, enabling her to rend through a variety of substances, such as fabric, wood, even soft metals and cinder block with ease. Her claws are magically enhanced and have drawn blood from individuals who are consider highly durable like Geo-Force and Superman.
Animal Metamorph: Occasionally, she has been known to physically transform into animals – for example: she has shape-shifted into animals, such as a wolf, a great horned owl, and a cougar.
Enhanced Healing:
The totem even allows her to heal bruise and wounds within seconds by simply touching it. Morphogenetic Field Energy Manipulation: While the full extent of Vixen's control over the Morphogenetic field is unknown, she has on occasions drawn pure energy from it and displayed this energy as a force field and energy claws. While in cooperation with Animal Man and the woman known as Tristess, she creates an entire universe.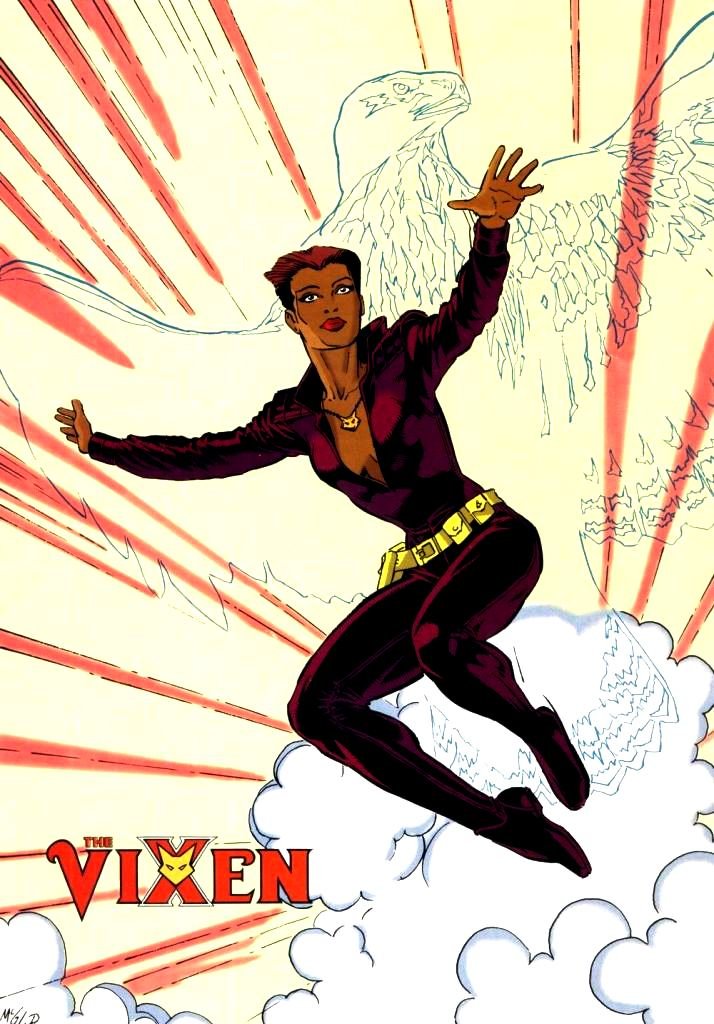 source: www.comicbookmovie.com
Power Replication:
On occasion Vixen has shown she can not only emulate the traits of animals but also the metaphysical attributes pertaining to higher forms of fauna. She once emulated the powers of several metahumans and extraterrestrials such as Geo-Force, Flash, Black Lightning and Superman. She can even copy the skills and abilities of other non-powered individuals such as Arsenal and Green Lantern.
source: dc.wikia.com/wiki/Mari_McCabe_(New_Earth)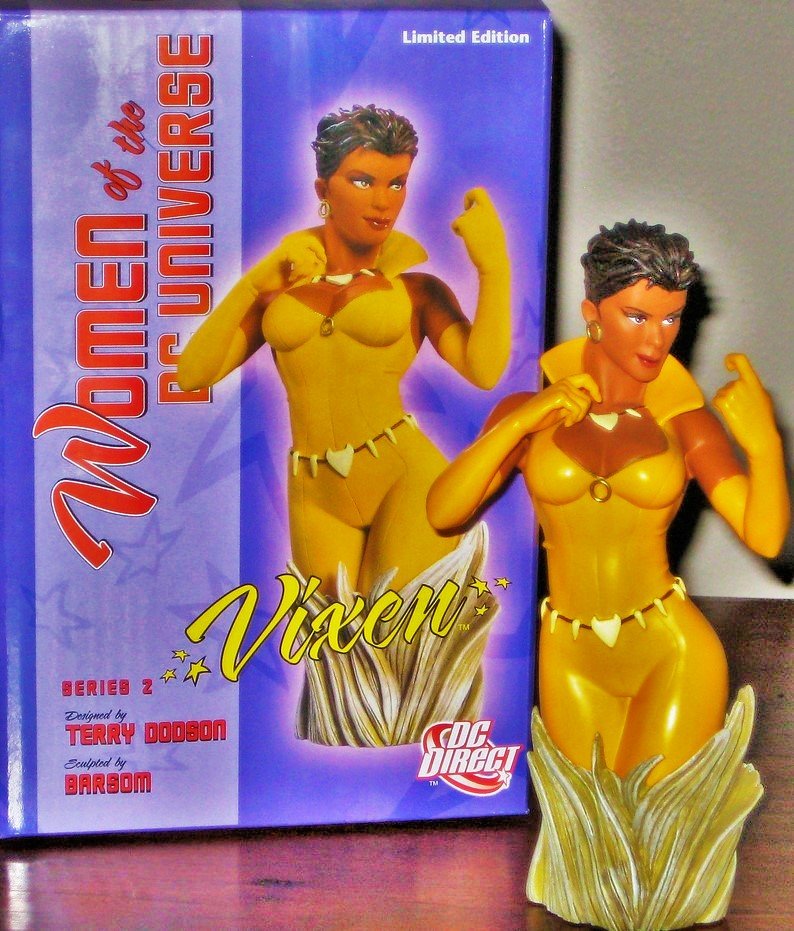 source: jasontd.com