A controversial subject indeed. Cleopatra, the last Egyptian Pharaoh, renowned for her beauty, was part African? According to two reports her father was Greek and her mother was African. Remains of the queen's sister Princess Arsinoe, found in Ephesus, Turkey, indicate that her mother had an "African" skeleton.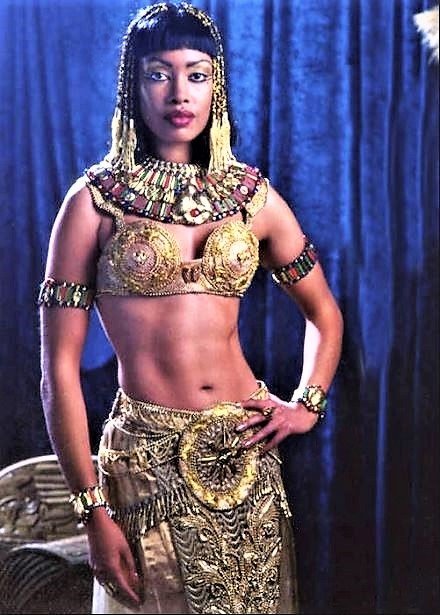 Princess Arsinoe had an African mother is a real sensation which leads to a new insight on Cleopatra's family and the relationship of the sisters Cleopatra and Arsinoe."
Using images from ancient artifacts including a ring dating from Cleopatra's reign 2,000 years ago, has pieced together an entirely different image that shows her as a mixed race beauty.