Nationality: (Toronto) Canadian
Ethnicity: African
She's Ethiopian descent.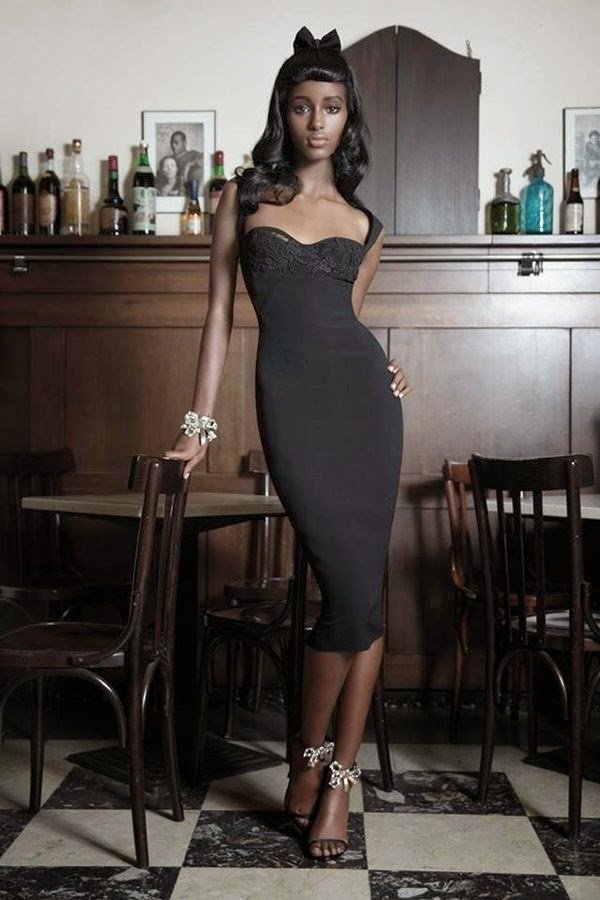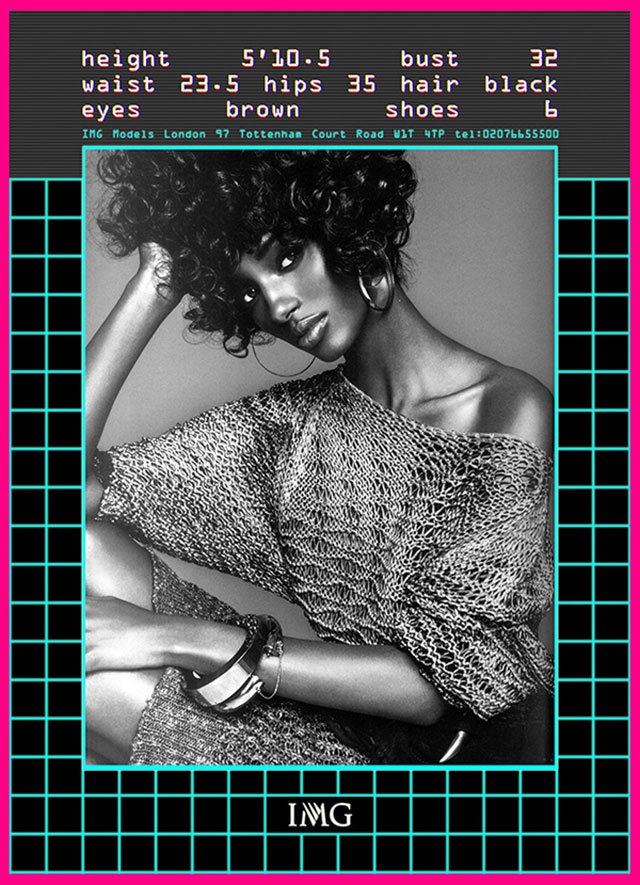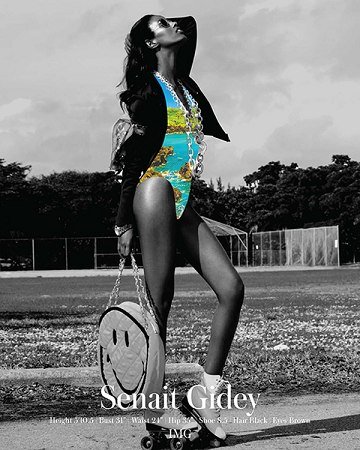 SENAIT GIDEY: MODEL
Growing up in Canada, Senait Gidey never dreamt of being a model. Then again, it's difficult to dream of something you know nothing about. But thanks to a fellow classmate turned model, Gidey found her way—and eventually landed a contract with Toronto-based modeling agency Elmer Olsen. Now, at only 18, she has just one goal in mind: to be "one of the most beautiful faces in the business!"
Gidey has already proven herself worthy of the challenge. She has walked the runway for everyone from Chanel to Burberry to Kenzo to Christopher Kane. "I got to walk for the greatest designers in fashion!" she exclaims about her enviable role in the Fall 2013 season. In addition to her career on the catwalk, Gidey is quickly building an equally impressive editorial portfolio. The IMG model has been busy working on projects with industry heavy hitters like David Sims and Carine Roitfled, whom Gidey claims is one of her all-time favorite people she has met on the job (along with designers Phillip Lim and Jean Paul Gaultier, to name a few).
On the road to achieving her comely ambitions, the upbeat model has described every step of the way as nothing short of "incredible." As for right now, Gidey dreams of a beauty contract—and being able to wear Lim, Kenzo, and Alexander Wang all day, every day, of course. WILLAIM DEFEBAUGH
Source: V MAGAZINE / NEXT WAVE OF SUPERSTARS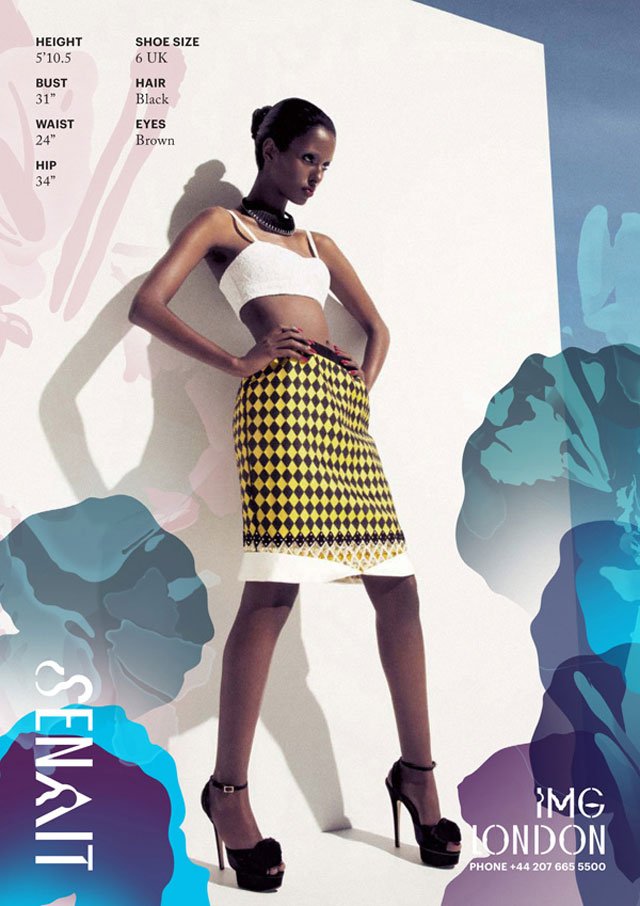 Quote:
Exclusive Interview – Senait Gidey
During a season which saw scarce visibility of models of colour on fashion's white-washed runways, the emergence of Canadian/Ethiopian newcomer Senait Gidey seemed somewhat of an apparition. Seventeen year old Gidey's impeccable show list included appearances at Chanel, Burberry Prorsum, Emilio Pucci, Kenzo, Max Mara, Loewe, Christopher Kane, and Guy Laroche, landing her smack bang on Inoubliable Model Army's Top 10 Newcomers list for the Fall/Winter 2013 season. Gidey's doe-eyed angelic features, slender 178 cm frame, and deliciously luminescent chocolate skin tone stood out amongst the bland homogenous line-ups of the European runway circuit. Much like her role model contemporaries Liya Kebede, Iman Abdulmajid, and Naomi Campbell, Gidey exudes an effortless elegance, sophistication, and a proud regal quality on the runway which is a dream to witness. With mother agency Elmer Olsen in Toronto and IMG Worldwide plotting her course, Gidey is destined to nab key editorial slots in the ensuing months. Harper's Bazaar Global Fashion Director Carine Roitfeld clearly has Gidey on her watch list, having recently cast the newcomer in a Sebastian Faena lensed editorial for the publication's May 2013 issue. And as the only black model featured in Karl Lagerfeld's Chanel Fall/Winter 2013 presentation, Gidey has model pundits and key industry players hankering for more. Gidey chatted exclusively with Inoubliable Model Army about her whirlwind Fall/Winter season, the issue of diversity in modelling, and the key look which had rocking the runway.
Inoubliable Model Army: Hi Senait, congratulations on a stunning Fall/Winter 2013 show list – Chanel, Burberry Prorsum, Emilio Pucci, Max Mara, Loewe, Guy Laroche, and Christopher Kane amongst others. How are you feeling in the aftermath of the shows?
SG: Thanks so much! It was overwhelming. Now that the shows have drawn to a close, I've finally had a minute to stop and take everything in! I'm very honoured to have had this opportunity!
IMA: Would you mind sharing with us a bit of your backstory?
SG: I'm 17 years old, born and raised in Toronto, Canada but my ethnic background is Ethiopian.
IMA: How long have you been modelling for and how were you initially discovered?
SG: I've been modelling for two years now. A model from Elmer Model Management went to my high school at the time and highly recommended Elmer to me.
IMA: The Fall/Winter 2013 season was particularly tough on new black models with 90 % of all models featured throughout the show season being white. What are your views on the lack of diversity in modelling and from you personal experiences do you feel that things are improving for models of colour?
SG: I look up to the women who came before me like Liya Kebede among others who really broke down the walls for young black girls like me. It's not always easy but with such strong role models, you can't help but be inspired.
IMA: You had an impeccable show list this season. What were some of your personal highlights and if there was one look that you wore that you could have walked off the runway with, which collection would it have come from?
SG: Some of my highlights this show season were walking for Chanel and meeting Karl Lagerfeld, Burberry, Christopher Kane, Pucci and Max Mara. Also going to London and Milan for the first time ever!! If I could walk off the runway in any look, I would definitely choose my look from Kenzo. I was rocking a tailored, patterned Kenzo blazer and trousers with a cool pair of shades.
IMA: Each show season is highly competitive with so many new models vying for runway spots that will get you noticed. What is your approach going into castings and how do you deal with the intense scrutiny and often times rejection that comes with the territory?
SG: I like to go in with a positive attitude and no expectations. To be honest, you're running around from casting to casting, you don't have much time to think about it. I did my best to be myself and to show my personality.
IMA: What do you like or dislike most about modelling?
SG: I love being able to travel to new places and to meet lots of different people that I wouldn't meet otherwise.
IMA: You have the most luxuriant skin tone and an elegance that has drawn comparisons to industry icon Iman. Are you familiar with Iman as a model and who else in the industry do you look up to and find inspirational?
SG: Iman, Liya Kebede and Naomi are definitely my role models in the industry. They are such strong, powerful women. I can only dream to be as successful as any of them.
IMA: You are represented by modelling powerhouse IMG. How has IMG been instrumental in your evolution as a model and your recent breakthrough at the Fall/Winter 2013 collections?
SG: IMG has been really great to me! They're like family. I've been really lucky and honoured to work with them and Elmer Olsen in Toronto.
IMA: One of the most enjoyable aspects of the shows is witnessing the backstage camaraderie between the models. Who are your closest friends in the industry and was it daunting walking in shows like Chanel and Emilio Pucci alongside more established models?
SG: It helps when I go on castings to see so many familiar faces during Fashion Week in all the different cities. Not gonna lie, I was nervous walking such major shows but there were a few girls that I know from Toronto doing the same circuit as I was so that helped a lot.
IMA: What are the most valuable life lessons that you have gained so far as a result of your modelling experiences?
SG: I've gained a lot of life experiences from leaving home so young and travelling with so many guides from around the world. IMG and Elmer have been there for me every step of the way.
IMA: How does it feel to have made it onto Inoubliable Model Army's Top 10 Newcomers List for Fall/Winter 2013?
SG: I feel so honoured, thank you!!
IMA: What makes you "Inoubliable" (Unforgettable)?
SG: OMG, I don't know! My personality and my smile, I guess 😉
Source: inoubliablemodelarmy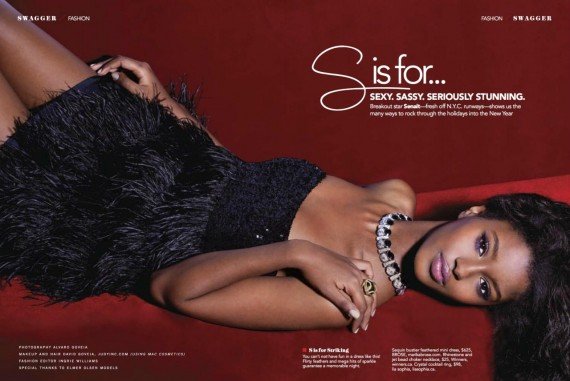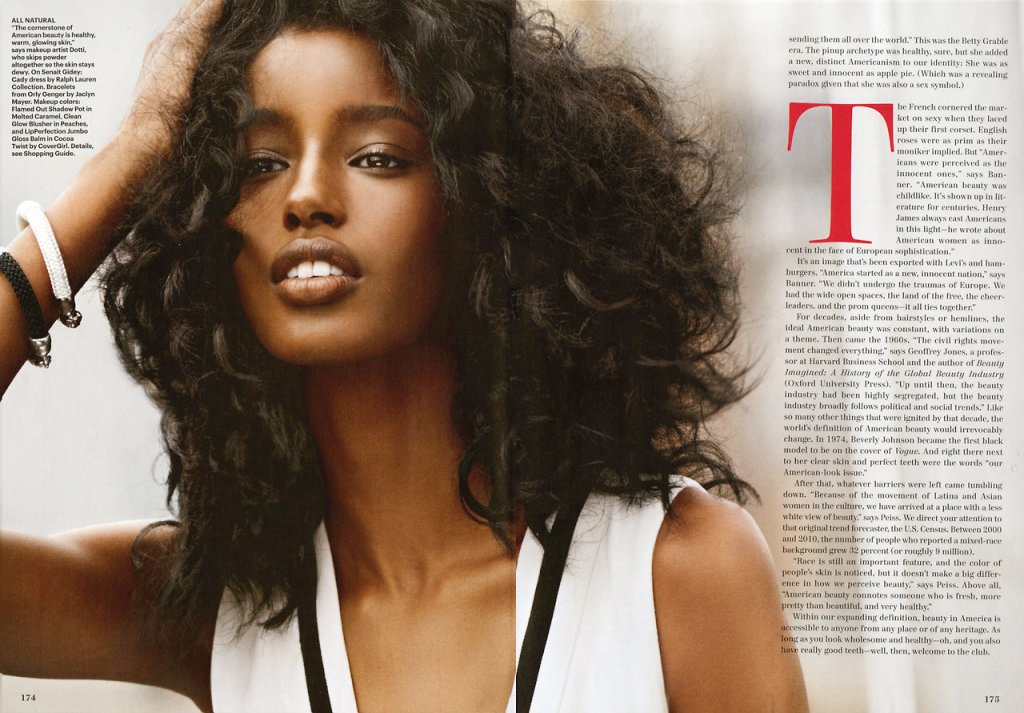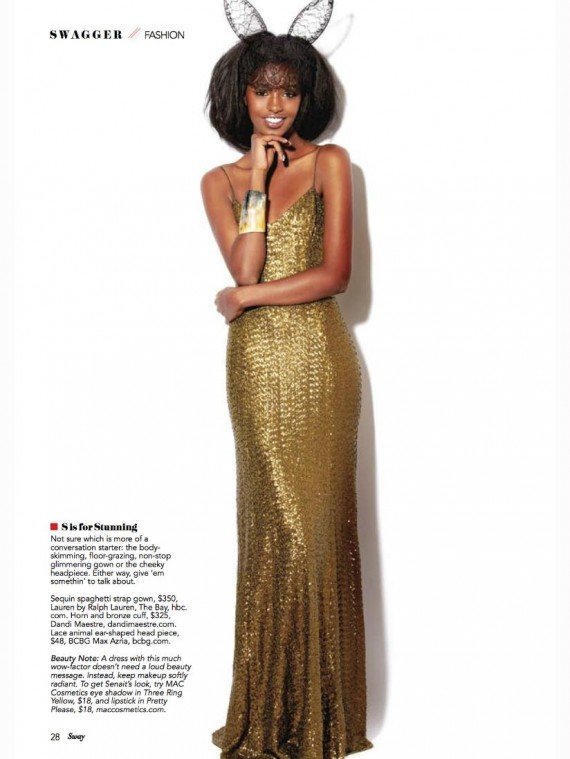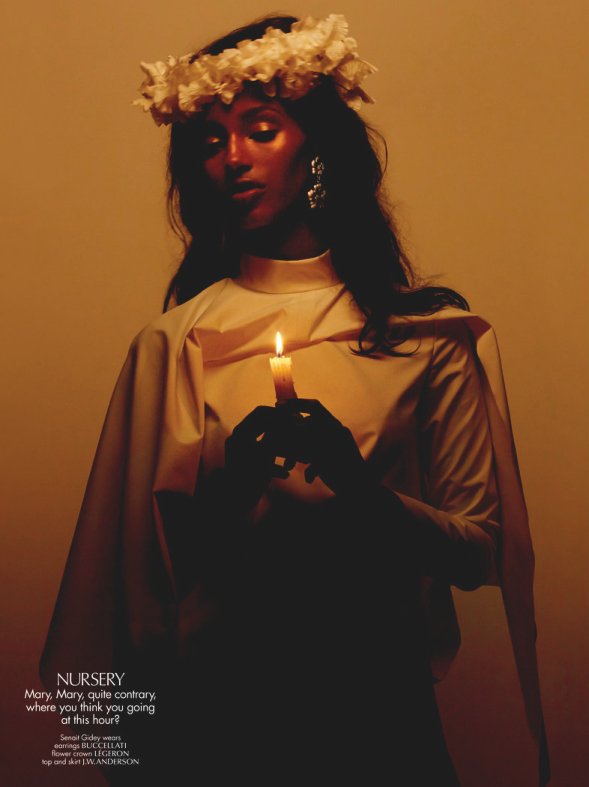 Quote:
Model Senait Gidey has already reached mono-moniker status in the fashion world where's she known simply as "Senait." At only 18, the Canadian beauty has walked in numerous big-name runway presentations (for Fall 2013 alone, she strutted for Chanel, Kenzo, Max Mara, Burberry, Emilio Pucci and Christopher Kane to name but a few) and has graced the pages of FLARE multiple times with her radiant skin, impeccable brows and full lips (lucky us!). She was recently photographed for the May 2013 issue of Harper's Bazaar—a controversial shoot featuring baby animals styled by the one and only Carine Roitfeld—further cementing her arrival as fashion's newest it-girl. And though she's busy flitting around the world, starring in runway shows and fashion spreads, Senait took some time out after a recent trip to Europe to fill out our questionnaire.
12 Quick Questions with Senait:
Fave look worn on the runway for Fall 2013?
I have two favourite looks from this season. The classic trench and red dress from Burberry.
What's on your iPod: I was just listening to the Spice Girls.
Your proudest moment? Walking for Karl in Chanel!
What do you still want to accomplish? I want to get over my fear of heights and go skydiving.
What do you hope to be doing in 10 years?
Doing what I'm doing now! It's a lot of work, but I love it.
What do you wish you had more time for?
Sightseeing. I've been to many amazing cities but it's always been for work.
Best job perk? I love that I get to meet all sorts of interesting people in different areas of the world. Some free clothes along the way doesn't hurt.
Advertisement
Favourite city? My heart is still in Cape Town.
Go-to restaurant/hotel/shop? I still love going to Holt Renfrew in Toronto.
Favourite food? I'm a sucker for a margarita pizza
Best beauty tip? Daily moisturizer
Skin/hair routine? I can't live without my Moroccan oil Hair Mask.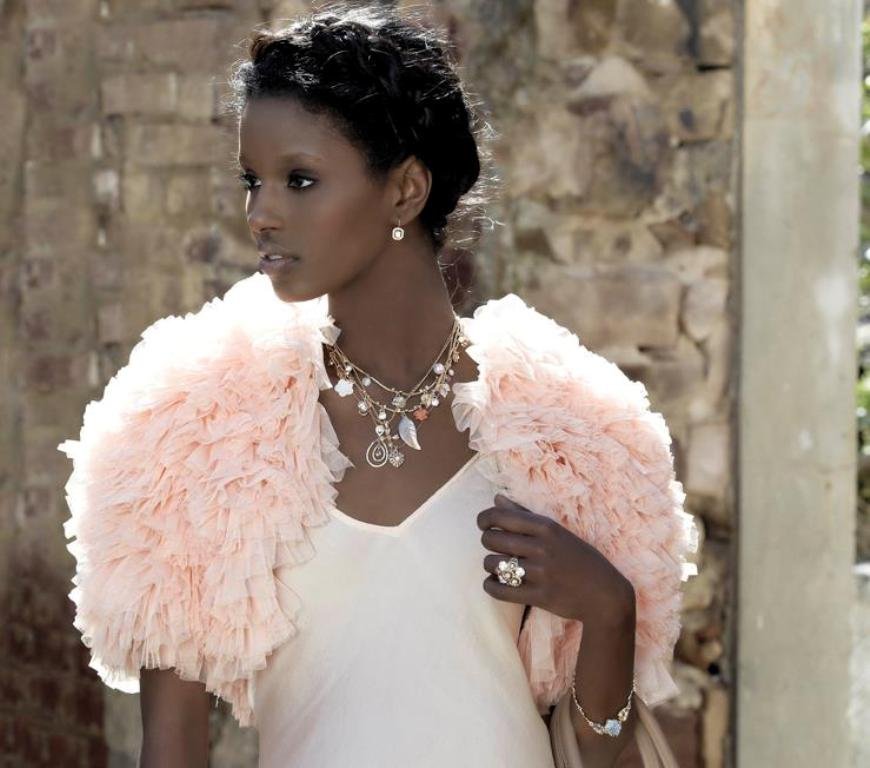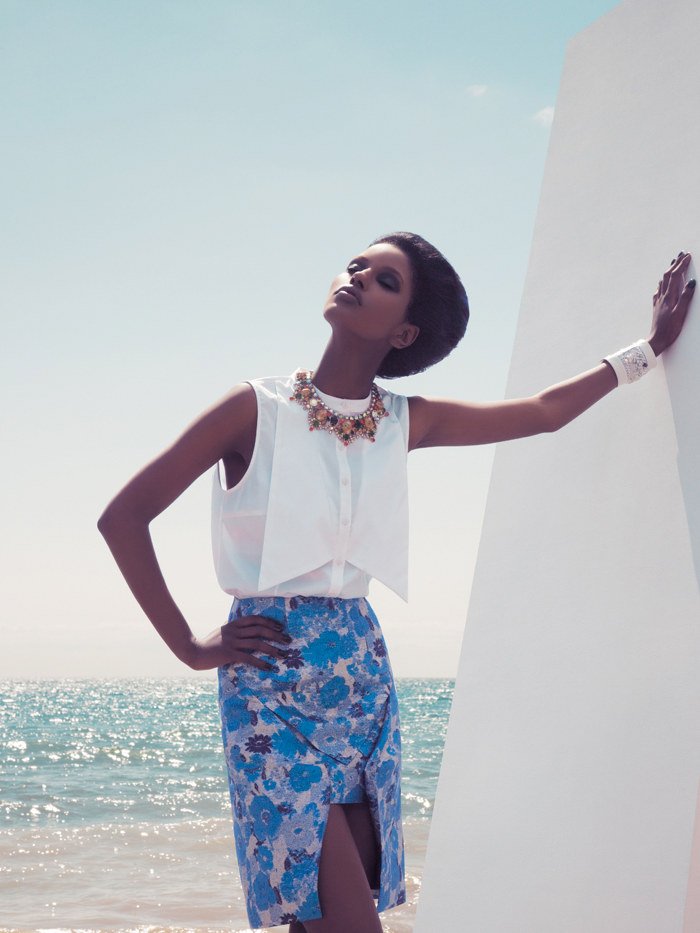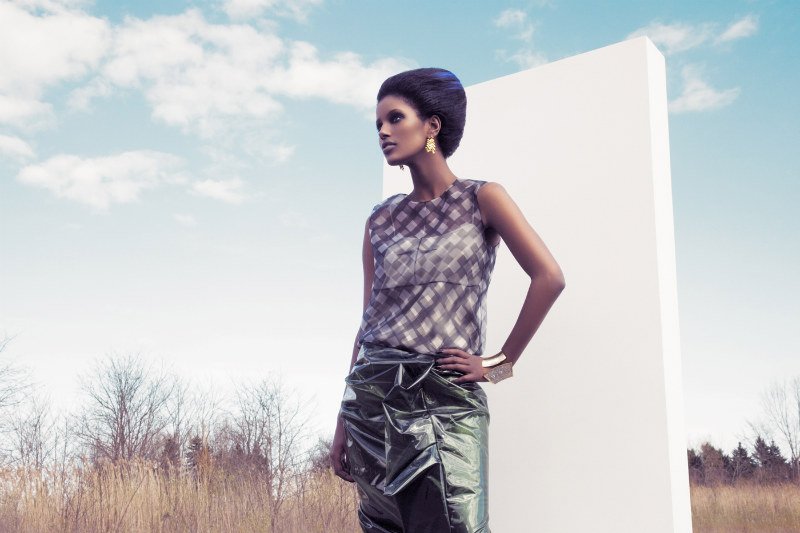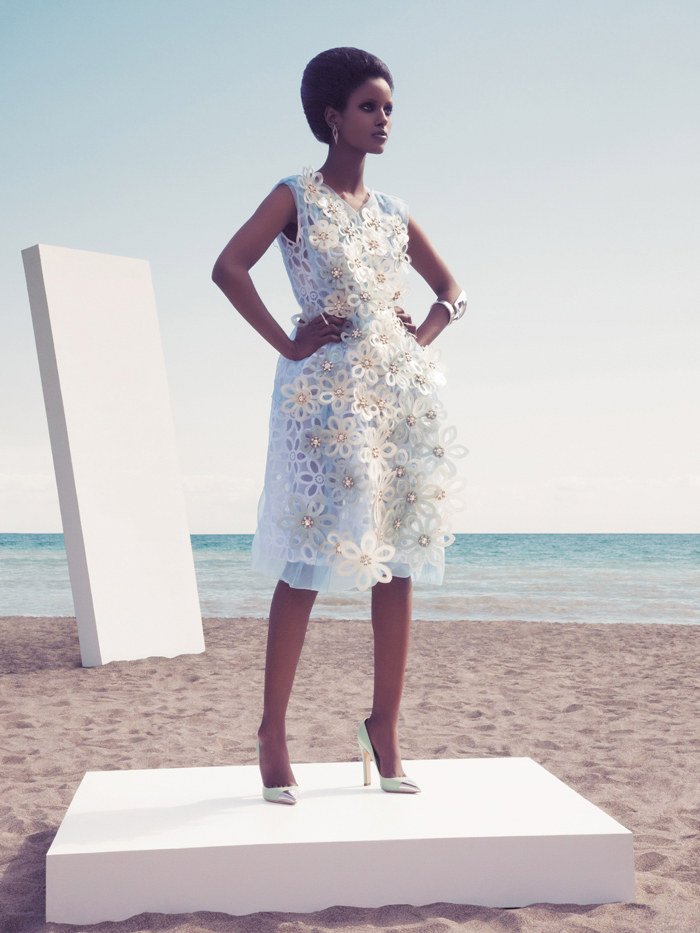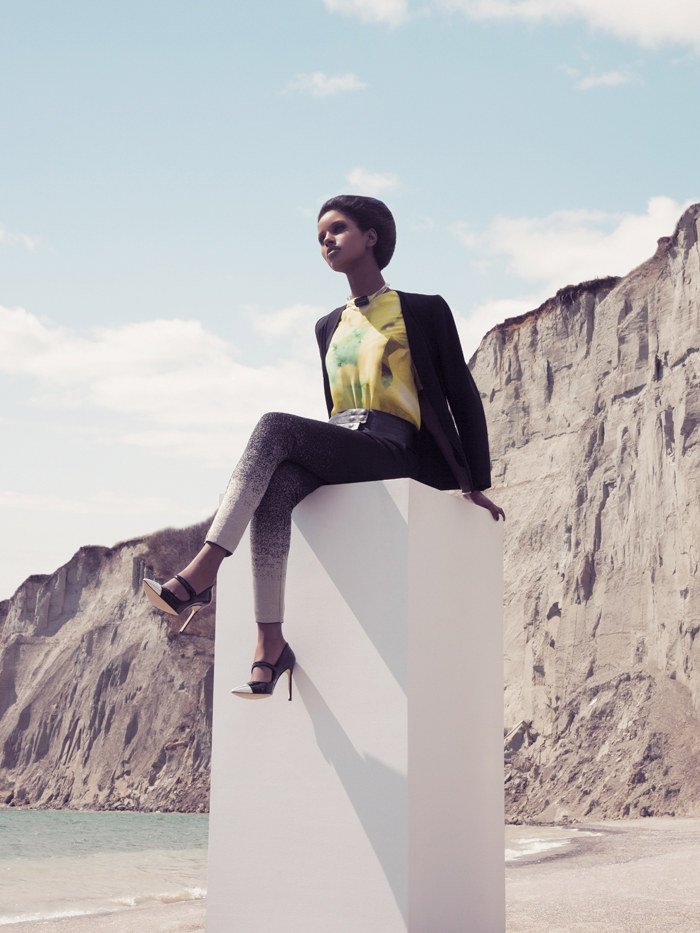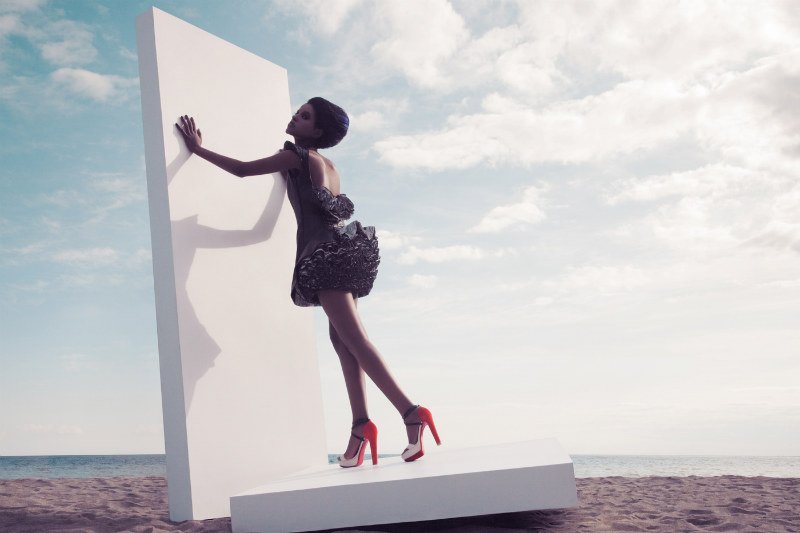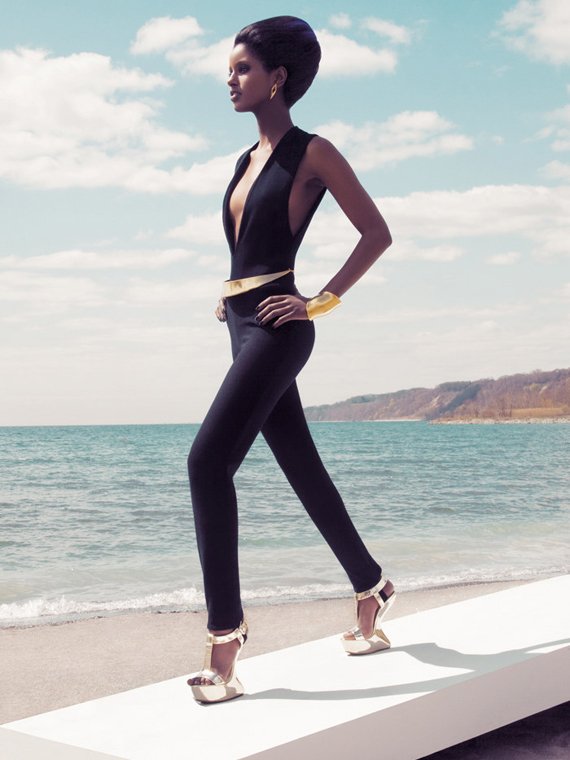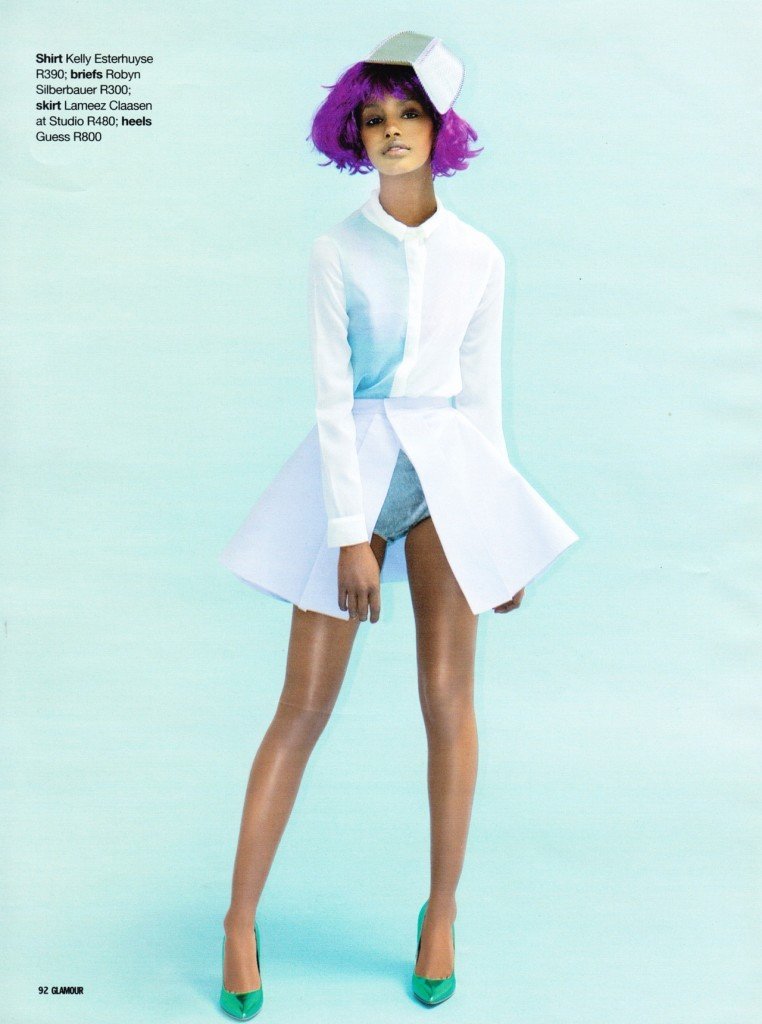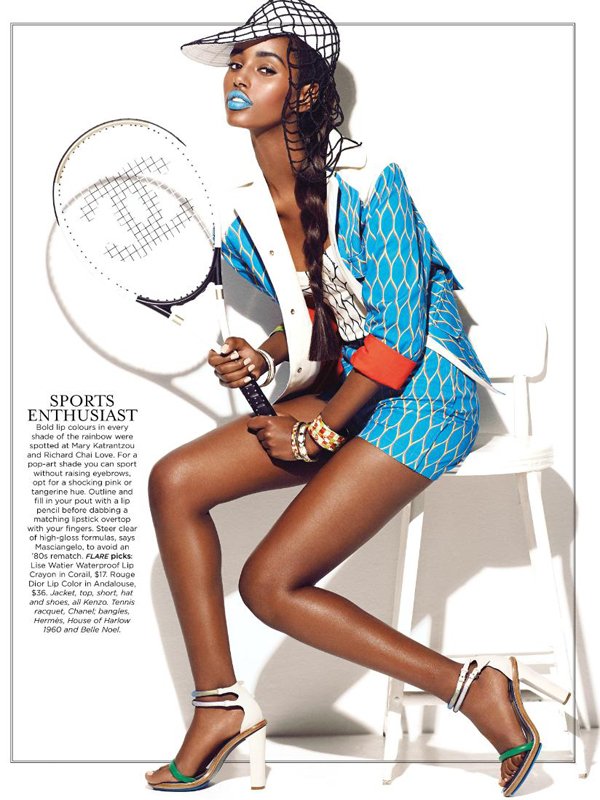 Quote:
Two of our favorite casting directors, Daniel Peddle and Drew Dasent consistently work with a wide variety of clients, ranging from Givenchy to 3.1 Phillip Lim to Uniqlo. We touch base with Daniel and Drew this season to see the process of working with longtime client, Anteprima during this past Milan Fashion Week and to get a peek at who they're eyeing for fall 2011.
MDC: Who are some of your favorite new faces that came out this season and are there any underdogs to keep an eye on?
Daniel and Drew: We love Valerija Sestic, Rose Smith, Emma Ahlund, Senait. All incredibly chic. Merilin Perli, and Caitlin Lomax have that "cool beauty" that we love. Varsha Thapa from Wilhelmina only did NY shows but she was for sure a stand-out! She is from Nepal and has this exotic look combined with an innocent demeanor and this incredible body. That sort of package only comes around once in a blue moon! Nancy Rhode described her well as a "force of nature"!