Nationality: French
Ethnicity: father is French & her mother is Beninese, African.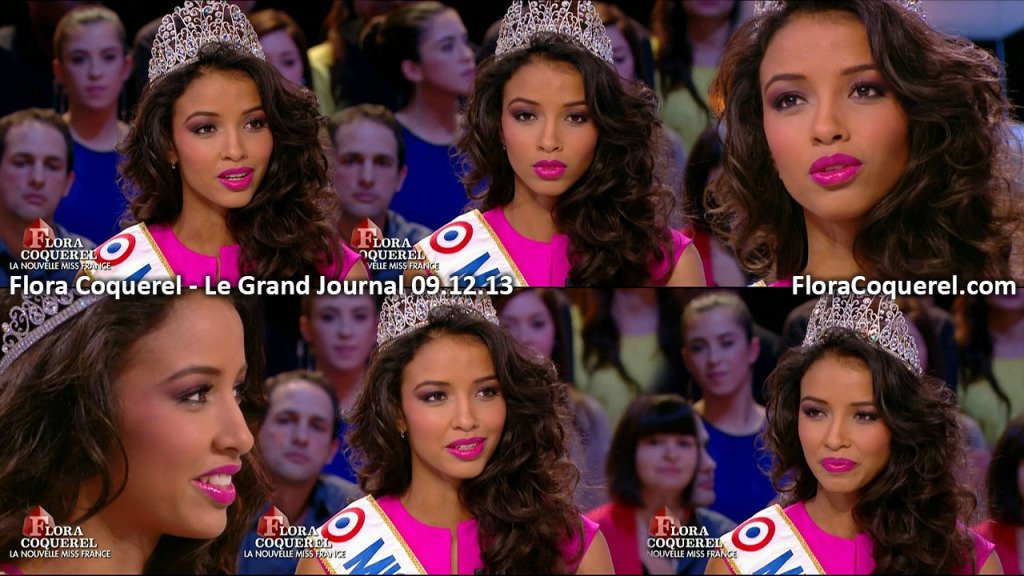 An international business student, Coquerel conquered French people's hearts with her words — she stated a desire to represent a cosmopolitan, modern France claiming that "today's France is a mixed France, where there is every culture, and I think a lot of people will see themselves in me".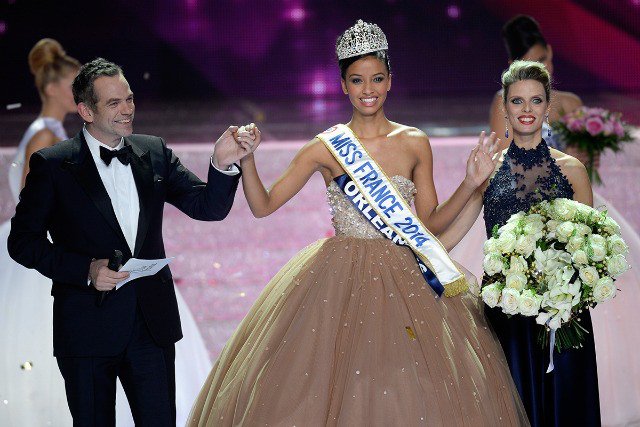 Flora Coquerel is 5'11- 1/2 (that's almost 6ft tall)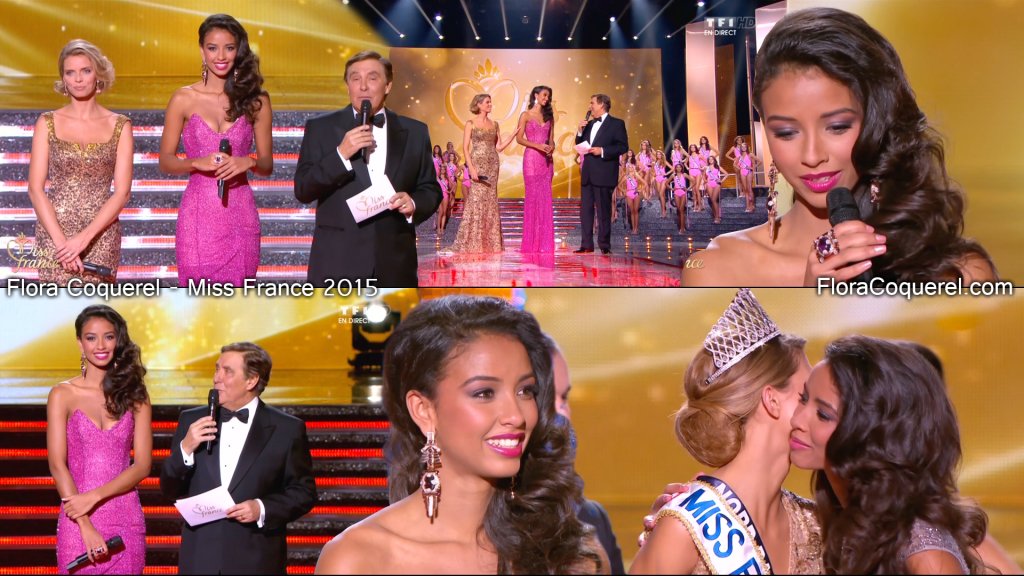 Sylvie Tellier et Flora Coquerel, Miss France 2014 below.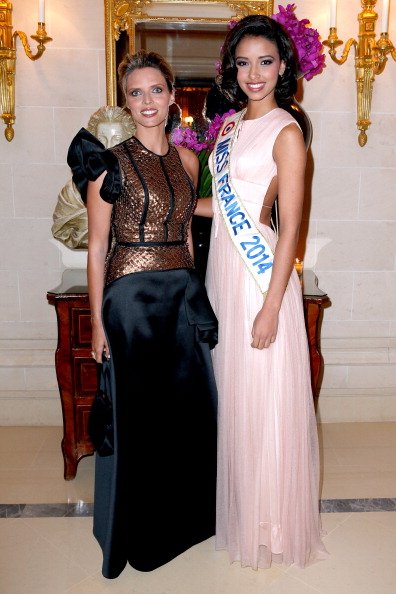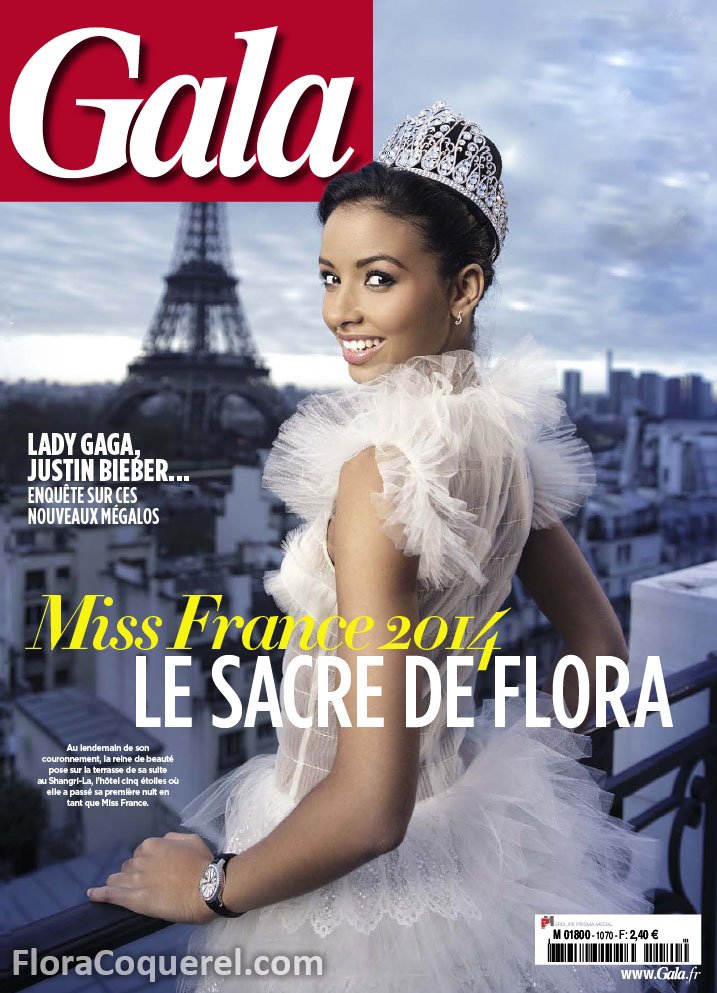 Miss France Flora Coquerel with her parents below.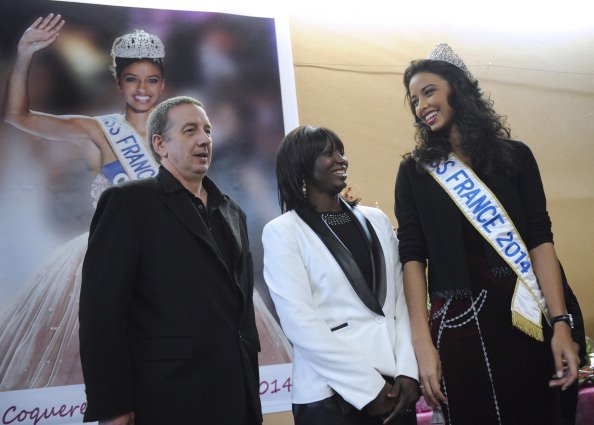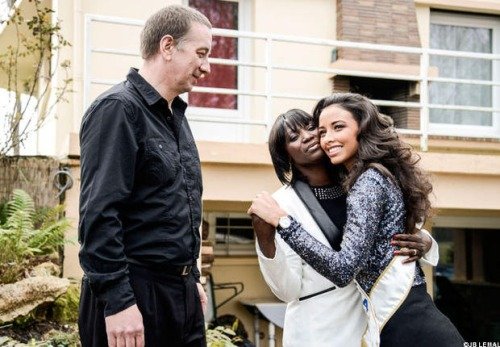 Meanwhile, other crowds refused to see the new Miss France as a French citizen entirely due to her race. But if French citizens voted for her, it's because Coquerel is an accurate reflection of a mixed nation.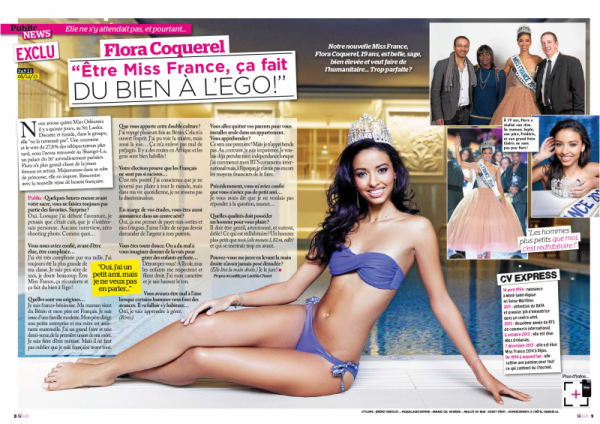 Unfortunately, many social media users spread vile comments about her election. Some of the comments are truly offensive and leave us wondering where the boundaries lie in what can be published on social media.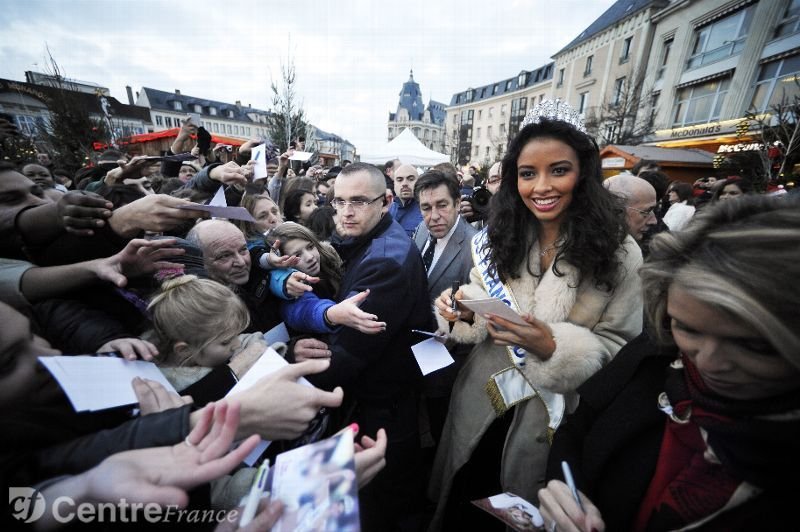 Despite free speech, should we allow hateful behavior on these channels? Here are some of the tweets, several of which draw from the same bigoted reasoning behind the attacks on Christiane Taubira: A Mixed-Raced Miss France 2014, So What? Okayafrica.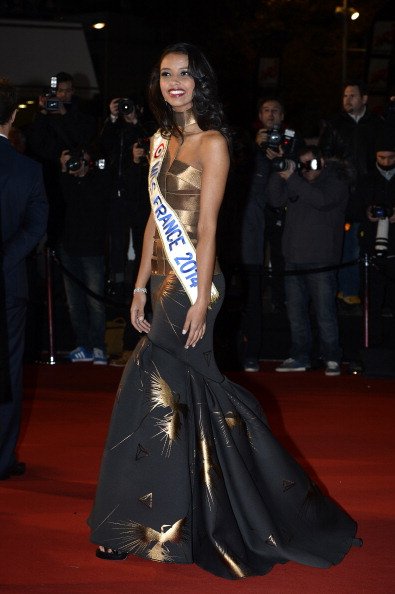 Sylvie Tellier et Flora Coquerel, Miss France 2014 below.