Nationality: British
Ethnicity: Nigirian, African
She has four children, and is a member of the Elias family of Yoruba chieftains in Lagos.
The Honorable James Lascelles, 1st cousin of the Queen, is married to a black woman, Joy Elias-Rilwan, who is also a member of the Yoruba noble family of Elias of Lagos.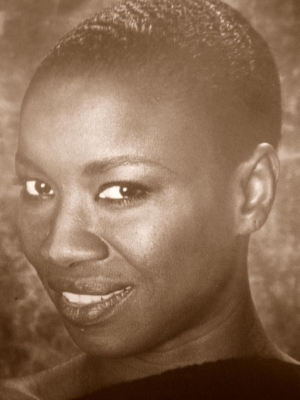 Joy Elias-Rilwan married Hon. James Edward Lascelles, son of George Henry Hubert Lascelles, 7th Earl of Harewood and Maria Donata Nanetta Paulina Gustava Erwina Wilhelmine Stein, on 30 January 1999. Joy Elias-Rilwan was a film and TV actress. From 30 January 1999, her married name became Lascelles.
Joy could recently be seen in HIGH LIFE directed by Olusola Oyeleye. Film and TV credits include SILENT WITNESS for BBC1, HOLBY CITY also for BBC1, FRANCES TUESDAY for ITV1/Picture Palace, directed by Jon Sen, WILLIAM AND MARY for United/ITV1, BAD GIRLS for Shed, THE SECRET LAUGHTER OF WOMEN for Handmade Films and AMA for Channel 4. Theatre credits include WALKING WATERFALL directed by Femi Elufowoju Jr, YERMA at the Arcola, BINOTU also at the Arcola Theatre, and YERMA'S EGGS at the Riverside Studios.
Lascelles married Joy Elias-Rilwan (born 15 June 1954, Nigeria), on 30 January 1999.The Hon. Mrs. Lascelles is an actress and is actively involved in efforts to combat AIDS.