Nationality: French
Ethnicity: Guadeloupean / Martiniquais (Caribbean /West Indies) African descent.
Ms. Augustin speaks French and English.  
She is 5'10 1/2 ft tall with blue eyes.
Quote:
Both my parents and my brother are dark skinned but the West Indies are a mix of genes from different countries and you never know what skin color your baby might have: being a black beauty is not a matter of dark skin, but it's an experience, it's a way you understand and feel the world."
The black model who has turned her peculiarity into her strongest point. "There are no different types of beauty. Beauty is beauty, that's all." states Chrystèle who, although she has black parents, was born with a fair complexion and blue eyes even if her curly afro hair gives away her West Indies origins.
She started modelling during the mid 90's encouraged by a friend who saw in her modelling material. After the first casting for Benetton, Chrystèle was signed by City Models and started travelling the world. "It happens that people have a hard time believing that I'm black because of my light skin: in fact I'm a European but I'm a black woman as well. Both my parents and my brother are dark skinned but the West Indies are a mix of genes from different countries and you never know what skin colour your baby might have: being a black beauty is not a matter of dark skin, but it's an experience, it's a way you understand and feel the world."
This could be the reason why Chrystèle has always loved differences and everything that makes an individual unique. The same applies to her style: a mix of colours and patterns that mirrors the multicultural identity of her country of origin.
"In Africa prints, stripes and colours are an endless source of inspiration. I'm very attracted by creative designers like Jean Paul Gaultier, Alexander McQueen, John Galliano (with whom work was always fun, like a party) they have talent and savoir-faire".
Chrystèle describes herself as loyal but a bit bossy. With regard to charity involvement, she is keen to explain that she is just starting now; she feels inspired by the work of fantastic people and is considering what she can do herself to better the world.
DI VOGUE.IT
PUBLISHED: 07/12/2013
Chrystèle Saint Louis Augustin – Vogue.it
The French Caribbean
The French Caribbean (or Francophone Caribbean) includes all the French-speaking countries in the region. It can also refer to any area that exhibits a combination of French and Caribbean cultural influences in music, cuisine, style, architecture, and so on. The Francophone Caribbean is a part of the wider French America, which includes all the French-speaking countries in the Americas.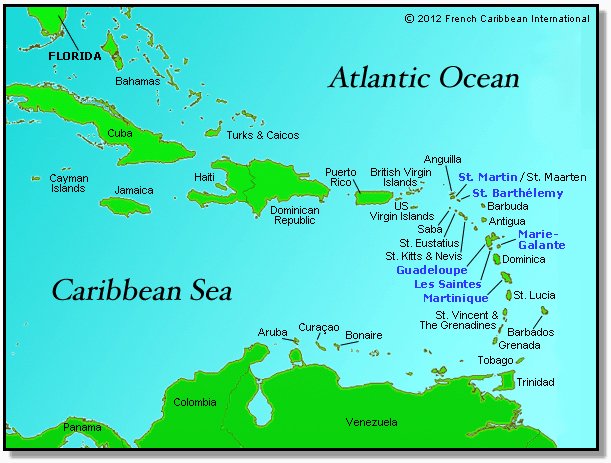 However, the term varies in meaning by its usage and frame of reference. It is not used much in France, unless the speaker wants to refer to every French dependency in the Caribbean region. This term is thus more ambiguous than the term "French West Indies", which refers specifically to the islands that are French overseas departments, which means they have overall the same laws and regulations as departments on the mainland of France.Collectivities can be included too.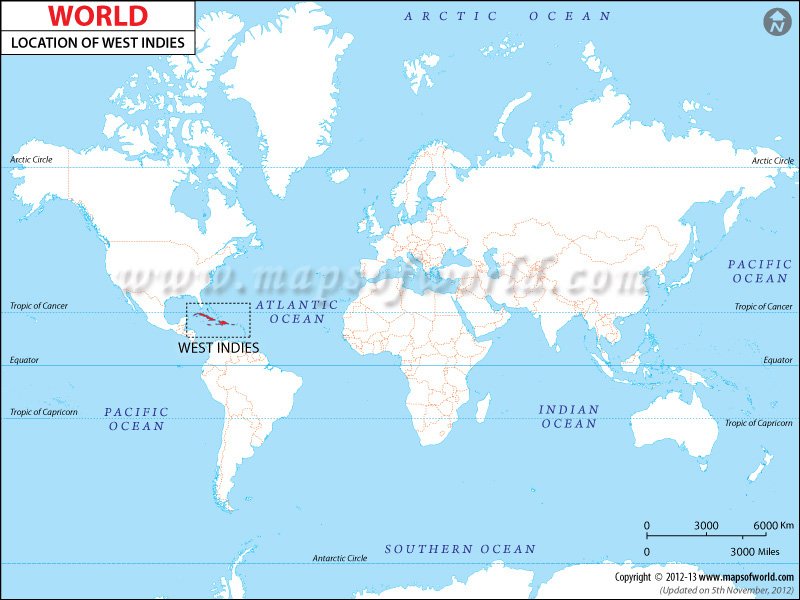 The following Caribbean regions are predominantly French-speaking and/or French Creole-speaking:
An interview in Vibe from 1995:
the 22-year-old Chrystele has caused quite a stir in Fashion Land with that hair. Last year, while still a communications student, she tagged along with a friend to an open casting in Paris for a Benetton ad.
After getting the job, she went straight to the runway. There she was, in the middle of Paris's fall '94 collections, with only one week of modeling experience under her Afro.
"I was feeling like I was from another planet," Chrystele says, laughing. "Everybody wanted to touch me, and I'm, like, `Wow, it's just hair. Calm down!' "
Because of her striking looks, many are quick to assume she's of mixed parentage, but Chrystele is obviously bothered by the suggestion.
"It's completely wrong. My parents are both from Caribbean islands." 
My dad is from Martinique and my mom from Guadeloupe," she huffs. "They're both black, and that's it. "
"I am black girl."
A wild, free, untamed head of hair!
November 16, 1995
From Correspondent Elsa Klensch
NEW YORK (CNN) — Chrystele St. Augustin admits that when she let her hair down, it made big fashion news.
But this blue-eyed, 22-year-old French model says she's always wanted to be on the other side of the camera, reporting the news.
Less than two years ago Chrystele was at school studying journalism. Back then, she said, she always kept her hair tied back. When she finally let it down, she was discovered by a photographer. Now, she is well on her way to becoming a super model, and is about to conquer New York.
"I was a student looking for a job, then I did a commercial for Benneton and the casting director asked me if I wanted to join an agency," she said. "I wanted to be a journalist, but I wanted to show positive things, because usually in news you usually get bad things. I wanted to show positive things on the way all the people live."
While she has an interest in reporting, she doesn't always enjoy being the focus of the fashion media. "I must say that sometimes it is a bit annoying because you are doing things and you have to answer the question while you have to do other things, you know. And sometimes the questions are really always the same, and you get bored after a while."
Questions about her hair rank high on her list of "boring questions." But it is her hair that has made her distinctive as a model. "People from fashion make me discover beauty in myself that I didn't know," she said. "They make me discover that wearing my hair open is great and beautiful."
In school, her hair would block her classmates' view of the teacher unless she tied it back. Now, photographer Ruven Afanador said, "She's an exception in her beauty. There's really nobody that has this kind of look, this kind of features, and this type of hair. The whole combination."
Chrystele is five feet 10 and a half inches tall. Her parents are from the Caribbean island of Martinique, but Chrystele was born and raised in France. She lives with her mother just outside Paris, but says she's also having fun discovering New York — she always wanted to travel as a student.
"I really like New York at seven in the morning, when there is nobody and just when the sun is coming on the skyscrapers," she said. "I like downtown, Soho. I think it is really lively. It looks like a little village, and I really love it."
She wants to stay in fashion only as long as she can feel useful and feel that she is still growing professionally. If her modeling career ends, she would consider going back to journalism. "I've got a lot of things I can do," she said. "There are so many things in the world you can do."
She has appeared in many high profile advertising campaigns including 'Yves Saint Laurent', 'Benetton', 'Emanuel Ungaro', 'Givenchy', 'Hermès', 'Kenzo', 'Missoni' and 'Shiseido'.
She has also appeared on the cover of many magazines, Vogue (Australia) July 1997, Vogue (France) October 1994, Vogue (Germany) February 1996, Elle (Japan) December 1997, Elle (US) July 1995, and Cosmopolitan (France) January 1999.
Chrystele has also paraded the runway for 'Yves Saint Laurent', 'Givenchy', 'Christian Dior', 'Vivienne Westwood', 'Chanel', 'Kenzo', 'Emanuel Ungaro' and 'Jean Paul Gaultier '. In 1998 she modeled for 'Victoria's Secret'.
Chrystele has been represented by the agencies 'Elite Model Management – Los Angeles', 'IMG Models – Paris' and 'City Models'.
As well as modeling, she is also very passionate about acting. She is well known for her role in a number of short films, these are Wonderland (2007), Falling Objects (2006) and Celebrity (1998).