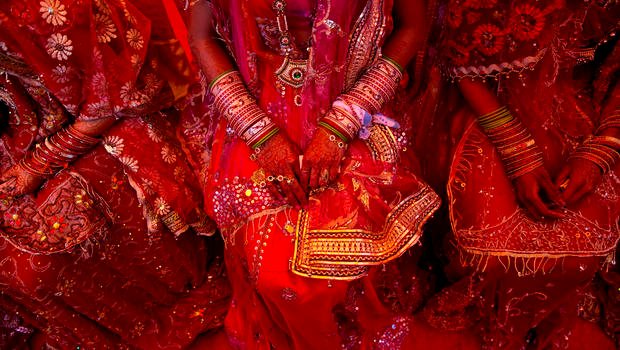 An Indian bride has called off her arranged wedding after her husband-to-be failed a maths question.
"Lovely" became suspicious about the man's educational qualifications when she asked him to add 15 to 6 – and he replied 17.
It happened in the northern state of Uttar Pradesh earlier this month.
One of the bride's friends said she had done well at school.
"She is good at her studies. She wished to get married to an educated boy," said the friend.
The groom's family reportedly tried to convince the bride to return. But the woman walked out of the ceremony.
Later, gifts exchanged between the two families were returned.