WT—Expedition to Sudan—Wilderness Travel
"Africa is a big Continent. Ancient civilizations were built and destroyed like many others. Wars, weather, time, invasions and sofourth had ruined some of these monuments.
Please keep in mind that the earliest Homo-sapian sapian was discovered here. Can you even imagine some of the oldest civilizations that has not been discovered yet or may never will be discovered?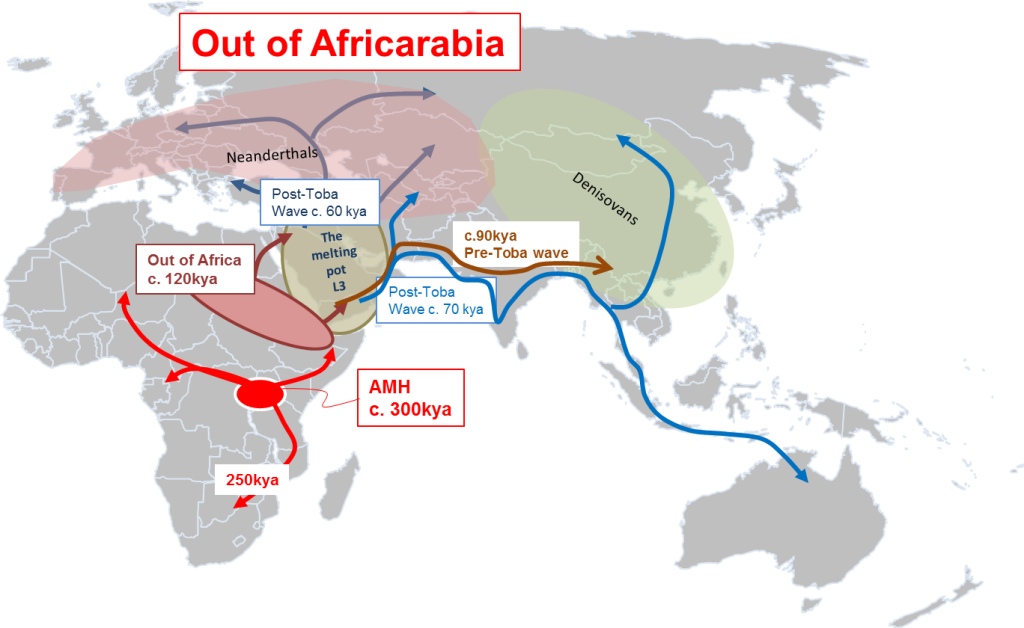 We were the first race on this planet, we are your ancestors. Get your DNA sequenced and you will see. Simply put, we were kissed by the SUN.  Our hair and skin obviously reflects that. The melanin in our skin protects us from SKIN CANCER. Mother nature adapts you to the weather in order to survive. Be kind to your fellow man, were all human." -Sola
The Photo below are Nubians, you can see this at the Cairo Museum.
http://issuu.com/sudarchrs/stacks/408962b01b4f4368b32a6a2e31050d90
Nubian pyramids are pyramids that were built by the rulers of the ancient Kushite kingdoms.
Prior to the Kushites building these pyramids, there had been no pyramid construction in Egypt and the Nile Valley for more than 500 years.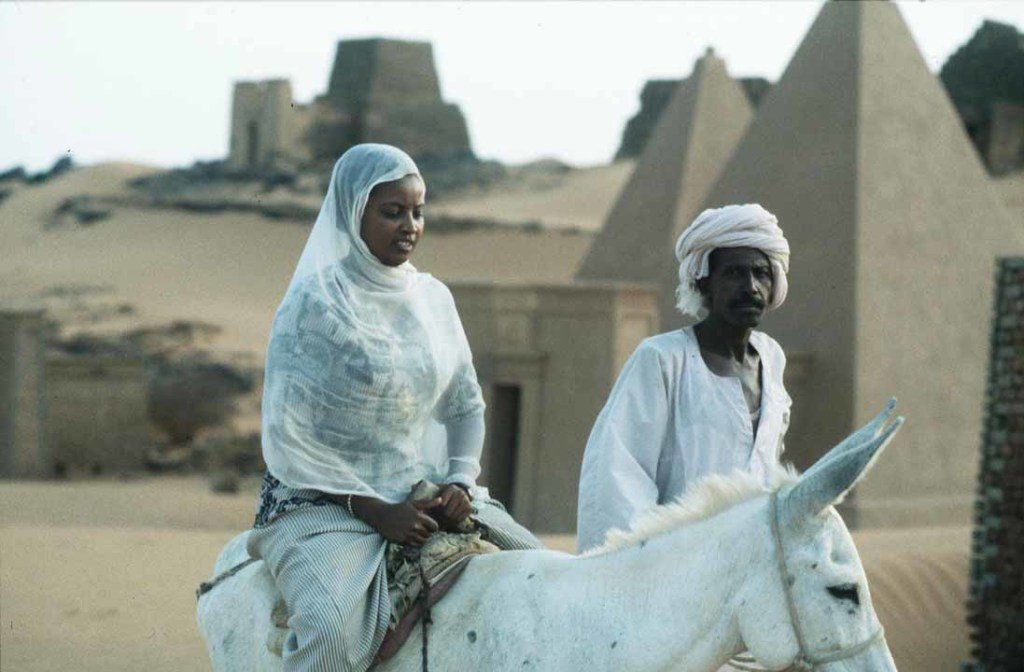 The area of the Nile valley known as Nubia, which lies within present day Sudan, was home to three Kushite kingdoms during antiquity.
The first had its capital at Kerma (2600–1520 BC). The second was centered on Napata (1000–300 BC). Finally, the last kingdom was centered on Meroë (300 BC–AD 300).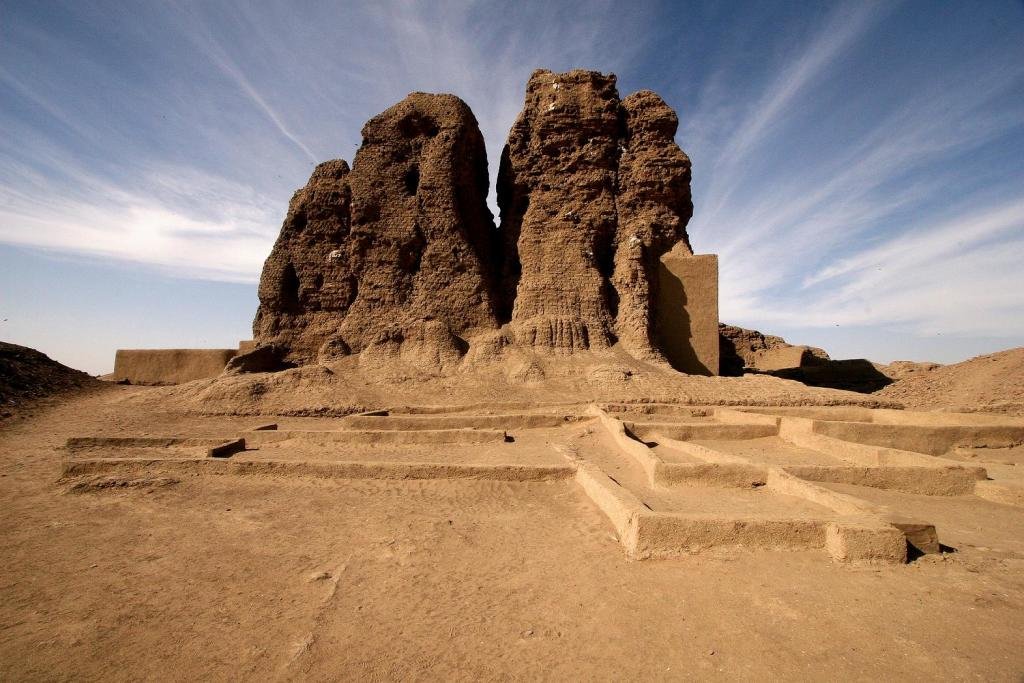 Approximately 255 pyramids were eventually constructed at three sites in Nubia over a period of a few hundred years to serve as tombs for the kings and queens of Napata and Meroë.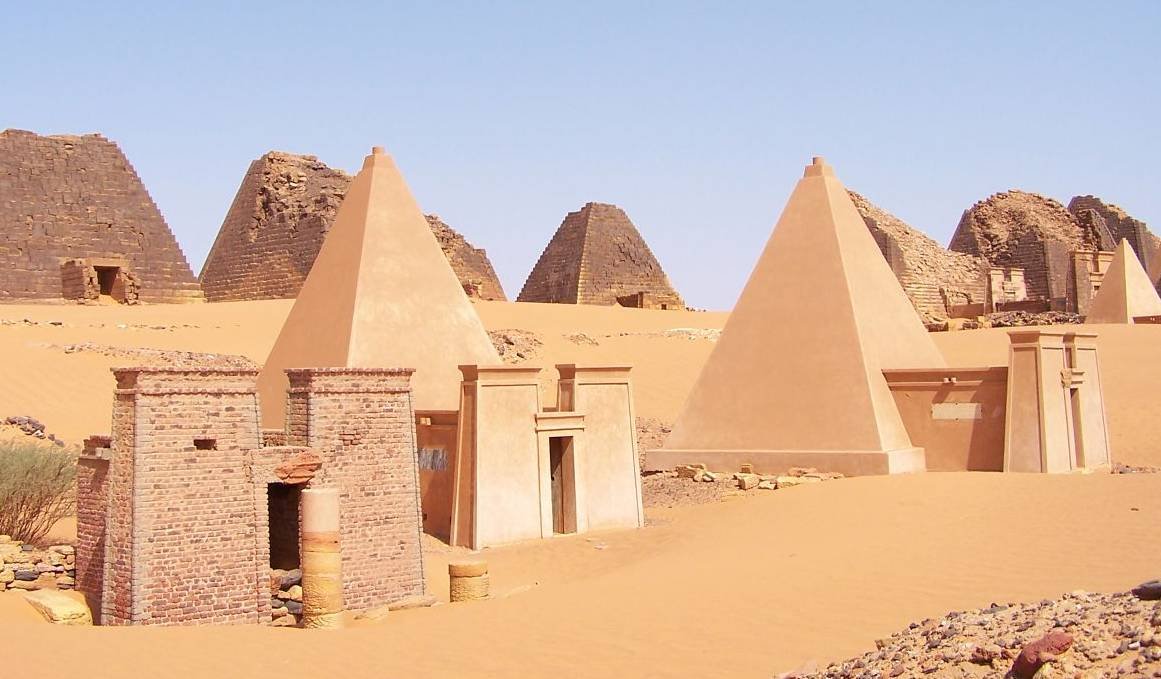 The first of these was built at the site of el-Kurru, including the tombs of King Kashta and his son Piye (Piankhi), together with Piye's successors Shabaka, Shabataka, and Tanwetamani. Fourteen pyramids were constructed for their queens, several of whom were renowned warrior queens. This can be compared to approximately 120 much larger pyramids that were constructed in Ancient Egypt over a period of 3000 years.
Later Napatan pyramids were sited at Nuri, on the west bank of the Nile in Upper Nubia. This necropolis was the burial place of 21 kings and 52 queens and princes including Anlami and Aspelta.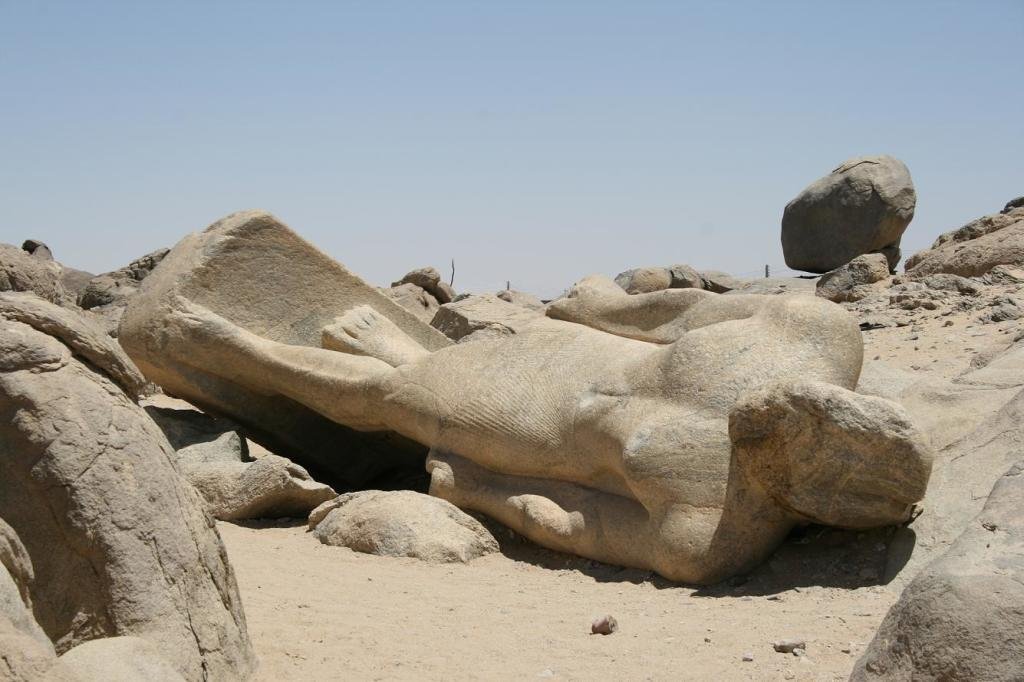 The bodies of these kings were placed in huge granite sarcophagi. Aspelta's weighed 15.5 tons, and its lid weighed four tons.The oldest and largest pyramid at Nuri is that of the Napatan king and Twenty-fifth Dynasty pharaoh Taharqa.
Source: Nubian pyramids – Wikipedia, the free encyclopedia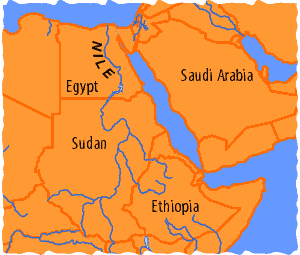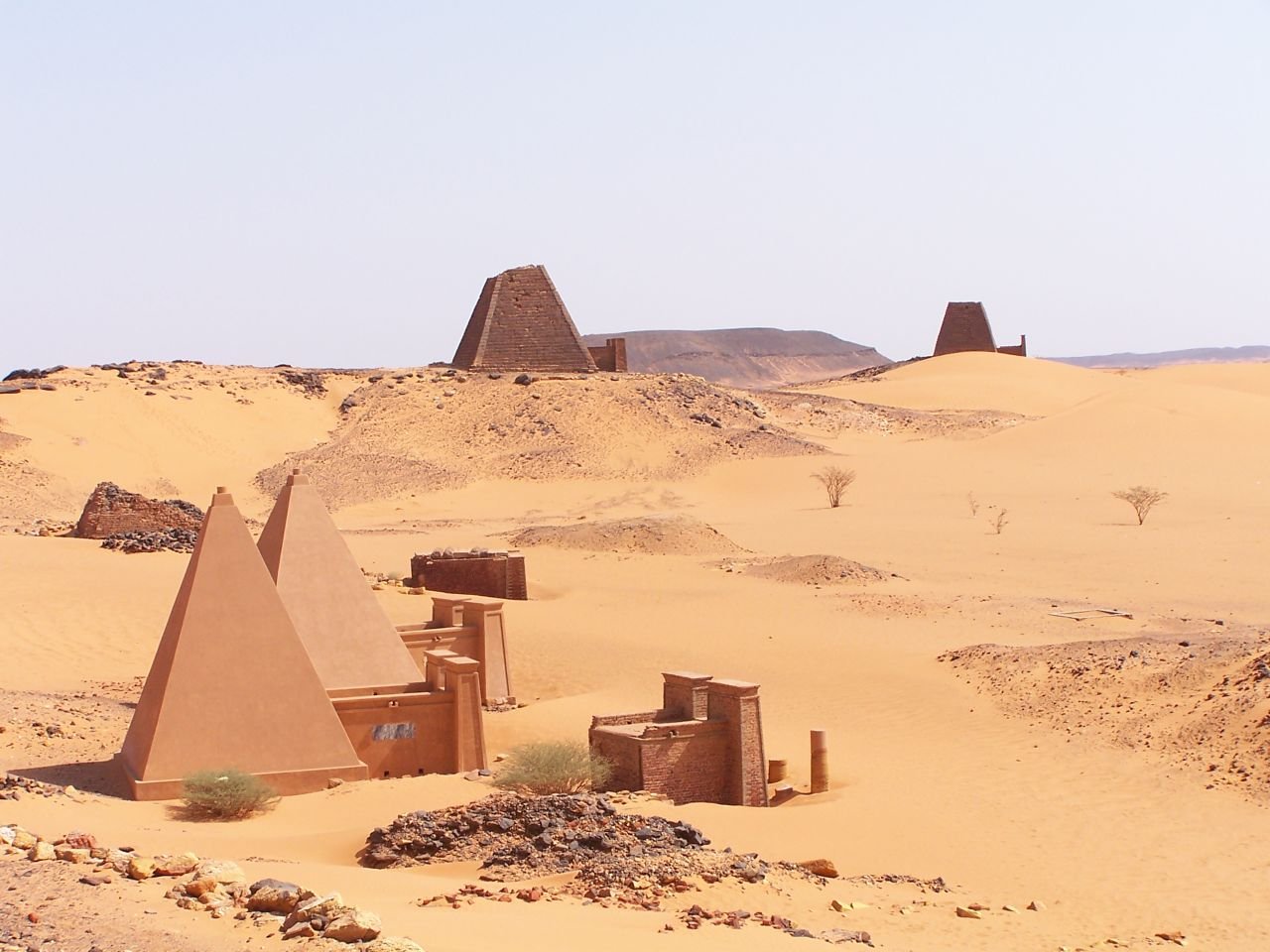 http://issuu.com/sudarchrs/stacks/8317e65d51c3402eb1bd1a9ed0c4fec7